5 years ago · 3 min. reading time · visibility ~10 ·
Come Ducking!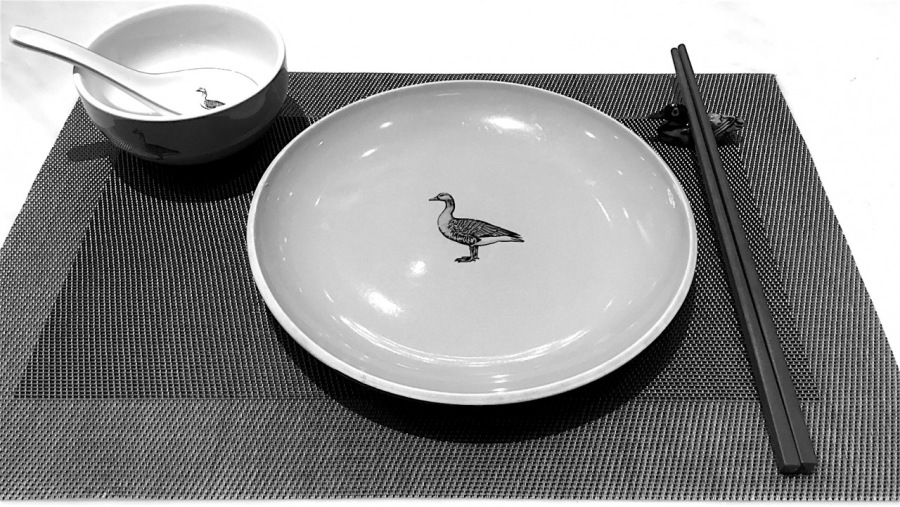 Once a week we would do lunch at one of a handful of Chinese restaurants in London that were family favourites. It was good stuff - with chef immigrants mostly from Hong Kong offering Cantonese delicacies like Dim Sum, Congee, Sweet and Sour Pork, Chow Mein and the likes.
I could never have imagined that decades later I would be living in the Middle Kingdom experiencing mainland Chinese food almost on a daily basis.
Did the food live up to expectations? To be honest, no it didn't, and I offer two reasons why. Firstly, the concept of owner chef has yet to take off in a big way. Restaurants are owned, and cooks are hired, often for very little pay. Salaried workers will just not display the same passion as an owner chef. They often stir fry foods in the same wok, dishing out menu items in two minutes or less. The second reason I think has much to do with culture. When the Chinese eat, they like to have a large variety of dishes on the table to choose from. As a result, restaurants are almost compelled to have encyclopedic menus, often with 100+ dishes. I am a firm believer that the best restaurants in the world specialize. The fewer dishes on the menu, the more likely each dish is going to be good.
When I moved to Shanghai in 2008, as a foodie I was hugely disappointed having come from countries where food is a passion (Japan and Singapore). But so much has changed in the short time I have been here. I no longer feel that Chinese food in London's Soho, or Yokohama's Chinatown is far better than in China. Restaurants are popping up where the owners are truly passionate about serving great food. They still hire the cooks, but invest heavily in training and source the best possible produce.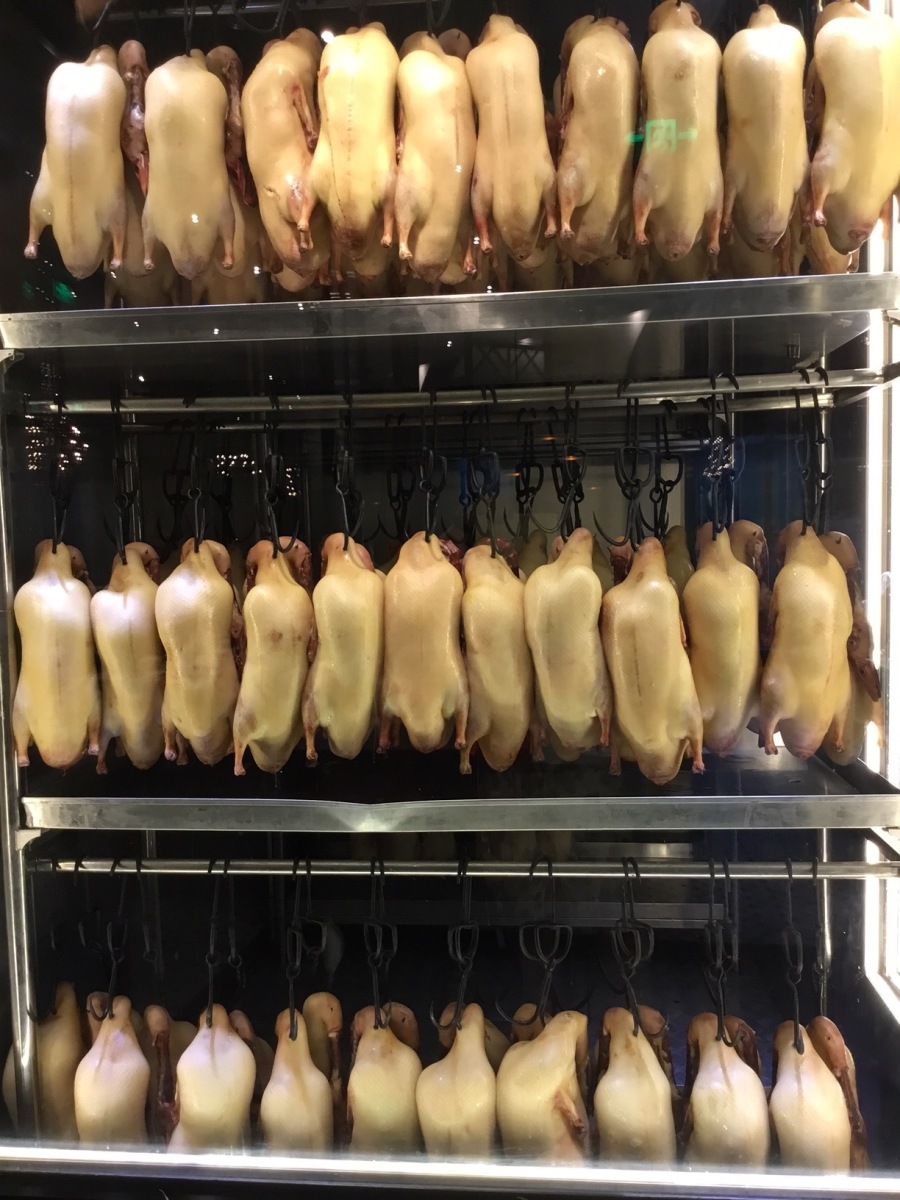 Here is a glimpse.
Introduced to the Imperial Court during the Yuan Dynasty (1206-1368), Beijing Roast Duck (often called Peking Duck in the West) is a dish that is enjoying huge popularity the World over. This particular restaurant, a ten-minute drive from my home, offers possibly the best Roast Duck in the World.
For your guide, I offer a standing invitation to feast at this establishment to any bee visiting China. Just shoot me a PM.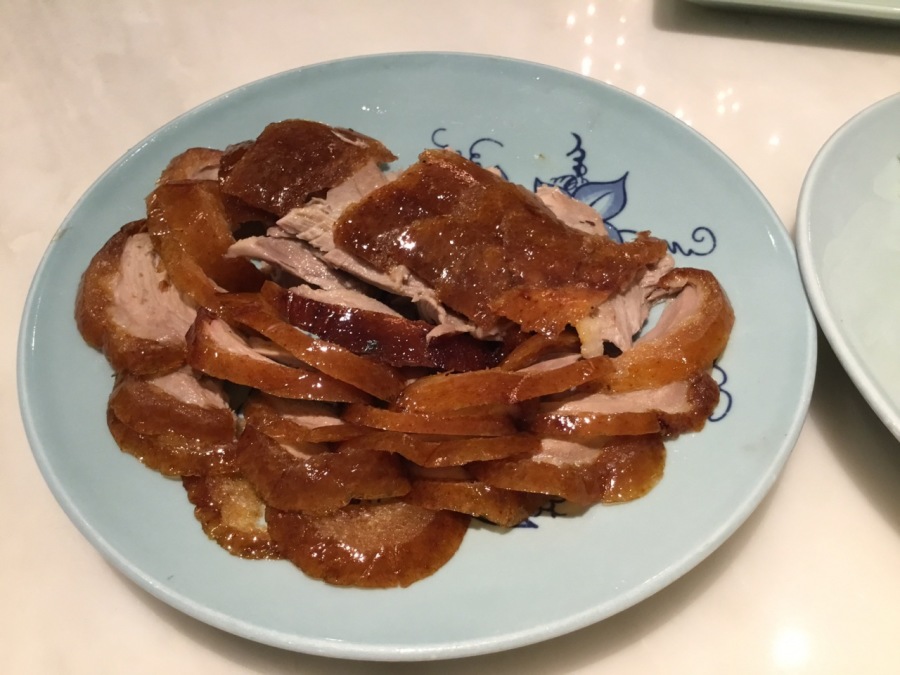 Next up is lamb. I am willing to guess that most of you have never had lamb in a Chinese restaurant. But the Chinese have been cooking lamb and goat for thousands of years. Now tell me this dish does not look enticing. Perfectly juicy meat and thin crispy skin.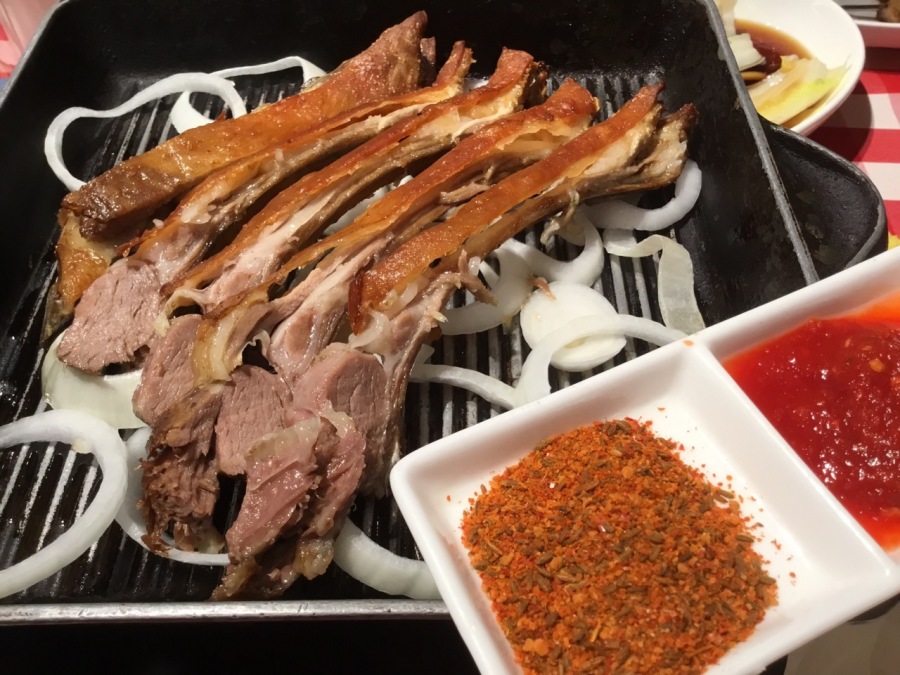 Jiaozi – Dumplings. Well what can I say. Everyone loves dumplings. But dumplings are so common in China that it was extremely difficult to find an establishment that put passion into making them well. This too has changed. This version, called Guotie (meaning "stuck to the pan") started to appear in this rather pleasant configuration in the 90's. The crisp circle is made by pouring a mixture of flour and water into the pan while the dumplings are frying. The mixture turns crispy, and then the pan is flipped onto a plate for serving. The dumplings are on the underside of the disc.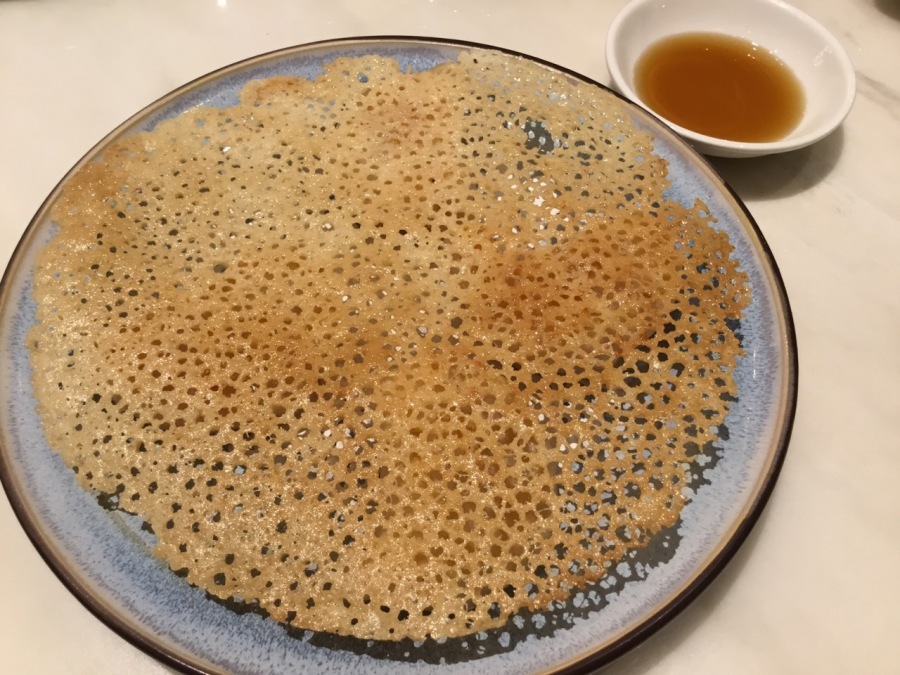 Noodles. In 2002, an archaeologist dig in Qinghai province uncovered an earthenware bowl containing noodles dating back 4000 years. Noodles are a staple throughout Asia but in general the Southern regions eat noodles made from rice or mung beans. And the North, needing a heartier meal, made from wheat. Here, the popular Beijing style Jia Jiang Mein, eaten for breakfast, lunch, or dinner.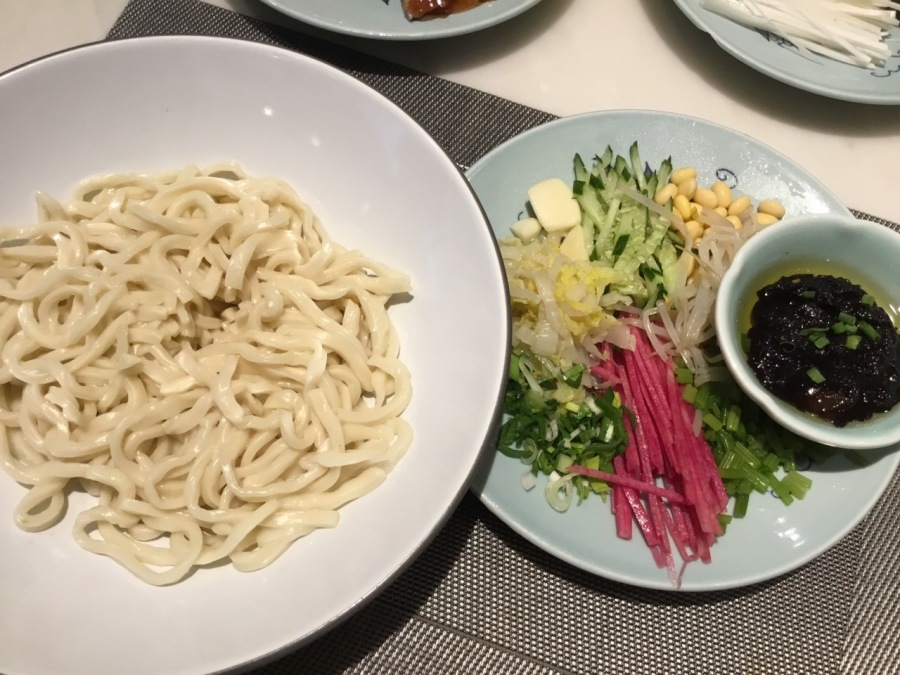 China is a vast nation offering up a diversity of cuisines from the warm South to the cold North. Mountainous landscapes are often interspersed by vast deserts. As the Chinese propagate the World, you will begin to see the various cuisines appear in your neighborhood. You are most likely familiar with Cantonese, Beijing and Sichuan dishes, but perhaps not so much with Huaiyang, Xiang, Min , Zhe, Hui, Su, Yue cuisines. One cuisine that I predict will go Global in the coming decade is Dian cuisine, the food of Yunnan Province, home to many of China's ethnic minorities. Here you will find dishes made from a huge variety of mushrooms, flowers, ferns and algae. Being in close proximity to the Himalayas, you also find extensive use of goat, yak, and cow cheeses and yogurts, but also tropical fruits like pineapple and coconut.
Introducing Honeycomb Oat Noodles from Inner Mongolia courtesy of Xibei Youmian Cun.
What is your favorite Chinese dish?
I'd love to hear from you.
Dean Owen is Co-Founder of Quimojo, a revolutionary new concept in Global Campus Recruitment.
You have no groups that fit your search