4 years ago · 2 min. reading time · visibility ~10 ·
Maxi Vibrations on a Mobile Phone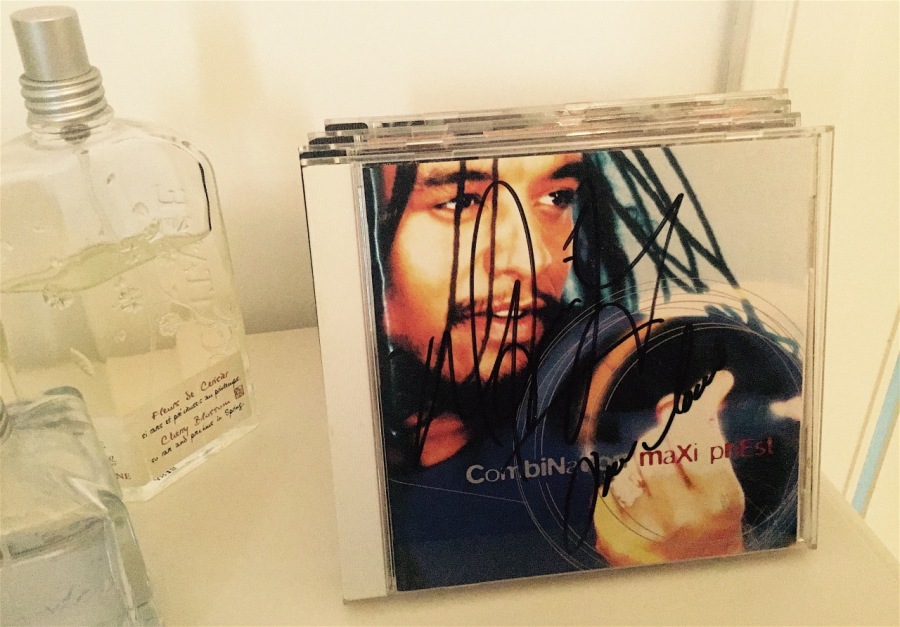 It was Friday, the markets were dead so I thought I'd hop in a cab during lunch to my favourite jaunt and secure tickets for the night's show. We'd seen Maxi Priest play at The Blue Note the year before. He was brill.
I got there at 2:00pm and there were only a few people in front of me. Getting that number early was vital to getting a front table. The venue, probably the best Jazz Club in the World, The Blue Note Tokyo. Larger than it's New York sibling, this was the ultimate in settings where you could wine and dine whilst experiencing front row to the biggest acts on the planet. It wasn't just jazz. We'd seen Roberta Flack, Natalie Cole, Matt Bianco, Dionne Warwick, and a host of others perform at this incredible venue. Every year we made it a thing to see our favs, the brilliant Courtney Pine, The Count Basie Orchestra, and reggae fusion Diva, Diana King. Maxi Priest was gonna be wild tonight.
Skiving off work paid off as we were led into the venue to choose a table front and center. Oysters and bubbly ordered, we settled in to a wild night of "Wild World", "Close to You" and "Some guys have all the luck".
At the end of the concert it was quite usual for the performers to mingle with the audience. We'd hosted Diana King's backing vocals for a few glasses of bubbly just weeks before. "M" was feeling a little euphoric and tipsy and headed off to the washrooms. It was just outside the washrooms that she bumped into the right honourable Mr. Priest himself. She has a habit of making jaws drop and Mr. Priest was no different. He asked if he could see her "later" and she said sure!
As any good wife would do, she proceeded to pass him a phone number, not hers, but mine as it happens…
Needless to say it was on the cab ride back home that my mobile began to vibrate. The sexual tension of an all too eager reggae star could be felt through the throbbing in my jacket pocket.
"Hello?" I answered.
"Err…. Hello?" some guy answered. It wasn't Maxi Priest, but the disappointment in his voice was telling.
"Could I speak to "M"?" he said hesitantly.
"Not right now sorry, my wife is a little tipsy. Loved the concert by the way!"
And with that, the guy hung up.
I think of the Billy Bush tapes of the soon to be most powerful man on the planet. Frikkin' arsehole if you ask me. But Maxi? Thanks for the signed CD, and yes, we still love you!
"
You have no groups that fit your search