4 years ago · 3 min. reading time · visibility ~10 ·
The Bamboo Mountains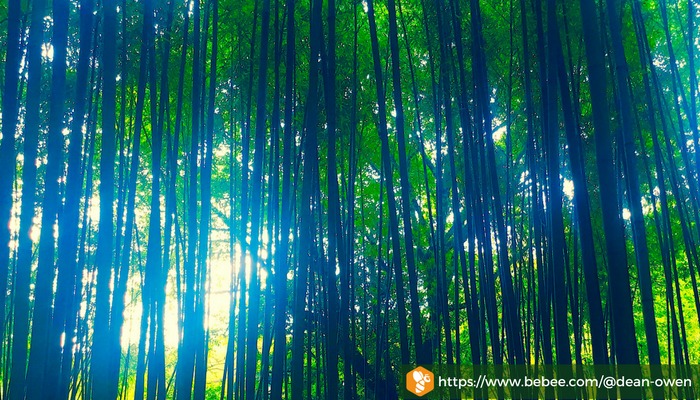 Described as the Hamptons of Eastern China by The New York Times, Moganshan is enjoying a revival as a weekend playground for Shanghai's affluent. Steeped in history, these bamboo encrusted mountains are witnessing a steady transformation into a hip and ecofriendly destination of choice for those looking to escape hedonistic big city life.
A short, but pleasant three-hour drive brought us to the foot of Moganshan National Park. It was Chinese New Year and we were grateful that the government extended the nation the courtesy of waving the hefty toll fees for the week.
We made our way through the twisties, passing smallish tea plantations and blueberry farms. The streaming rivers were on the verge of icing over in the bitter cold. I made a mental note of the Paris style patisserie on the corner of a junction.
The road narrowed as we neared a peak. Our friendly GPS girl had done a tremendous job navigating us to our destination; a wooden lodge nestled in a bamboo forest. Filming for the epic fight scenes in Crouching Tiger Hidden Dragon were taken in these very forests.
The lodge had recently won "Best Bed & Breakfast" in the region for an expat magazine or some sorts. I wondered what that meant in a country like China. As we checked in, a silky white Labrador came bounding toward us at the reception area; a perfect welcome.
Our room was well appointed and on two levels. It had a deep bath with expansive views of the mountainside, and a kids loft with a bunked bed and a wooden slide.
We headed downstairs to checkout the indoor pool and the open concept dining area. How China has changed in this last decade.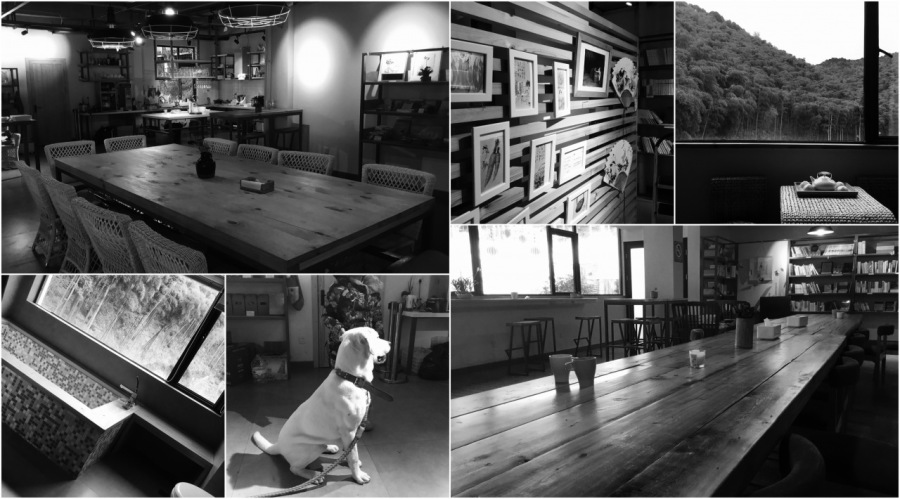 I thought to myself I wouldn't need that patisserie after all. The open kitchen was gorgeous. I almost expected Nigella Lawson to pop out from under the countertop with a plate of crumpets. There is also a lot to be said about long communal dining tables. A place to engage with fellow travellers and compare notes on hiking trails. It was on these tables that we shared our modest catch, the remarkably elusive baby bamboo sprouts. Hunting for white truffles in Piedmont, by comparison, was much easier thanks to the assistance of a canine friend. But dogs or pigs would be useless searching for underground bamboo sprouts in a bamboo forest. 
We would have to be careful with these bamboo sprouts. They contain a toxin that produces cyanide in the gut and need careful processing before cooking.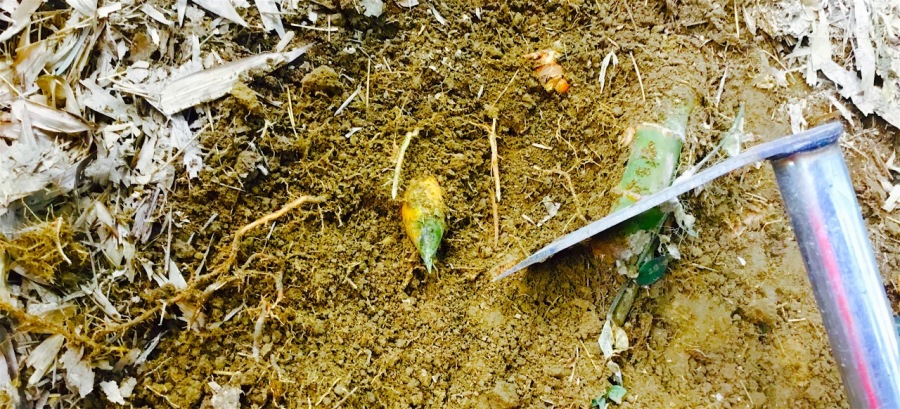 My Catch - The Elusive Baby Bamboo
Back in the early 1900's, foreign missionaries stationed in Shanghai would often head to these mountains during the sweltering Shanghai summers. Large stone villas were built to accommodate them. This was a weekend playground for Shanghai's elite set and poolside debauchery over Mint Juleps were the order of the day.
Moganshan also attracted a less palatable crowd, among them the notorious gangster bosses and opium tsars, "Big Eared" Du and Zhang Xiaolin. Zhang was said to have kept a tiger and other exotic animals at his villa and legend has it that one of his mistresses ended up as pet food.
The former leader of the Republic of China, Chiang Kai-shek, visited Moganshan three times, staying at the villa of foreign minister Huang Fu. It was here that he reportedly met with Mao Zedong's right hand man and future Premier, Zhou Enlai, to discuss the possibility of an alliance between the Chinese Nationalists and the Communists to fight the common enemy, the Japanese.
The party ended for Moganshan with the Chinese Revolution of 1949. For over half a decade, Moganshan went unkempt and largely ignored. It wasn't until the turn of the millennium that people started to notice it's potential again. Shanghai and Hangzhou needed a playground, and the velvety mountains and crystal clear streams were ideal. Shanghai expats started leasing properties and renovating them into trendy hotels and lodges. The Chinese followed suit, and in this last decade, a plethora of hotels have propagated the mountainside, from cosy B&B's to uber-luxurious boutique hotels.
It's not all perfect quite yet. On our first night we dined under candlelight as a power cut ripped through the whole county for two hours. That didn't stop the kitchen from putting out a delectable table of local delicacies.
Places to stay in Moganshan:
"""
You have no groups that fit your search