4 years ago · 2 min. reading time · visibility 0 ·
Peculiar Customs of Weird and Wonderful Japan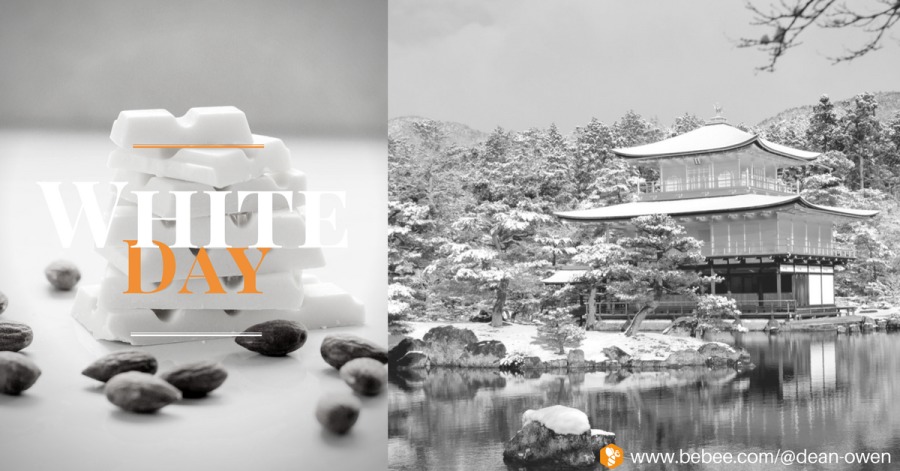 Yes it is March 14th, which means that chocolate sales in Japan are going through the roof, because today is White Day.
No, this isn't some holiday celebrating Dugout Doug's (MacArthur) arrival in Japan at the end of WWII. White Day is in fact a follow-on holiday from the widely popular Valentine's Day.
You see, Western customs are big business in Japan, a country that maintains a "Special Relationship" with the US (a phrase coined by Sir Winston Churchill to describe Anglo-American relations).
One would think that the Japanese bear a grudge against America for dumping Fat Man and Little Boy on two very populous cities. But despite the bombs and the Allied occupation of Japan, many Japanese are grateful for the assistance in rebuilding and technology sharing offered by the US in the years following. There will always be some that will never forgive and forget, but on the whole, it is surprising and rather uncommon to see a friendship and deep level of admiration between two enemy nations blossom in such a short time period.
Many younger Japanese have pretty much blocked out the dark period in the history of Japan that was WWII, preferring to live in the current - looking forward, and not back. Hollywood and American youth culture no doubt cemented the fondness for Western culture as young teens idolised the likes of James Dean and Audrey Hepburn.
Christmas was already popular in Japan, being brought to their shores by Jesuit and Franciscan missionaries in the 16th Century. As with many nations, commercialism grabbed Christmas by the throat, but traditional Christmas practices took a rather different turn there, more akin to Valentine's Day.
Christmas Eve is by far the biggest day in the dating calendar for young couples.
It is the most popular date in the calendar year to lose one's virginity.
There is also a rather disdainful expression in Japanese for women who have not married by the age of 25 (Christmas Day), commonly referred to as a "Christmas Cake" (past the expiry date).
Valentine's Day in Japan also evolved in its own uniquely Japanese way as a day when girls give gifts of chocolate or candy to guys (and not vice versa).
It's history dates back to 1936 when a Kobe based confectionary and cake company called Morozoff Ltd ran an advertisement aimed at the foreign community promoting heart shaped chocolates as a gift to celebrate Saint Valentine's.
As the tradition caught on, for some reason it became a purely girl thing with girls giving two types of chocolate to guys. 
The first is "honmei-choco" ("real-feelings" chocolate), given to guys they are in love with or have a crush on. 
The second is "giri-choco" ("duty" chocolate), given to male co-workers and bosses to appease them. 
This can obviously lead to confusion at the workplace when a guy gets the chocolate and mistakes feelings of duty bound gifts for amorous affection. To further add to the confusion, a third type of chocolate gift soon began to appear, the "tomo-choco" ("friend chocolate") for friends.

White Day was an initiative launched by the National Confectionary Industry Association back in 1978 as an opportunity for men to reciprocate (usually with white chocolate) for the chocolates they received on Valentine's Day. Apparently the color white was chosen to indicate purity but we assume that this also worked well with Japanese women who view white chocolate as more delicate and perhaps mellower in flavour. 
And believe it or not, White Day is slowly gaining in popularity amongst Japan's neighbors, Taiwan and Korea.
To understand the complexity behind Valentine and White Day gift giving, watch these two delightful girls fumble a lengthy explanation.
Confused? Yep, me too.
Although it is highly unlikely that this commercialism born practice will cross over to Western culture anytime soon, give a thought today to those confused Japanese men still trying to figure out the meaning of the chocolate they got last month.
This article was first published on LinkedIn on 14th March, 2016.
""
You have no groups that fit your search