4 years ago · 2 min. reading time · visibility ~100 ·
The Ancient Naxi and the Dongba Script – The Last Surviving Pictographic Script in the World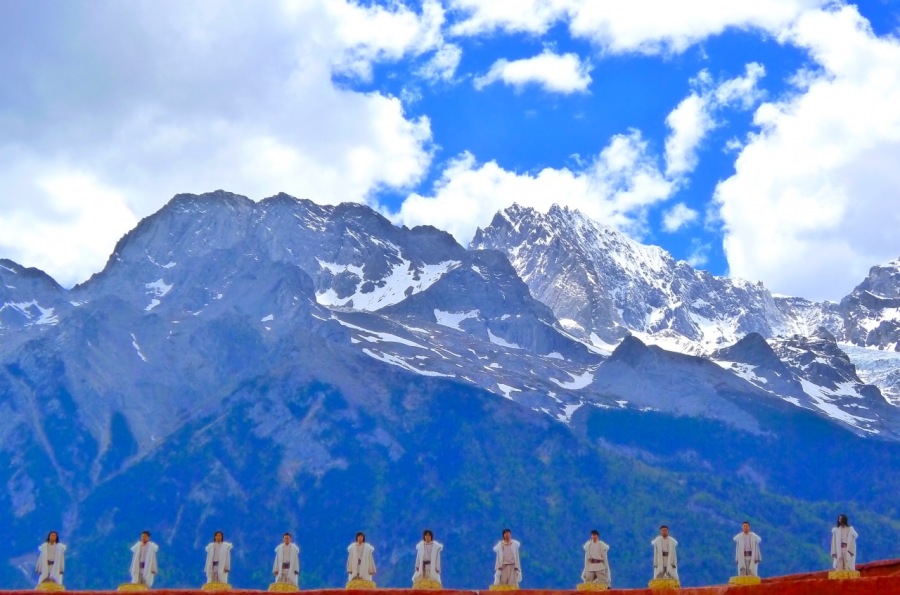 In the shadow of the mighty Jade Dragon Snow Mountain, nestled in a sprawling city, lies the picturesque Old Town of Lijiang. A UNESCO World Heritage Site, this Old Town is generally considered to be the ancient capital of the Naxi Kingdom.
The Naxi people trace their roots over 2,000 years to the Maoniu Yi, Mosha Yi and Moxie Yi tribes of the Han, Jin and Tang Dynasty. Today they number around 300,000 and live in concentrated communities in the Lijiang Naxi Autonomous County and neighbouring counties throughout Yunnan and Sichuan province.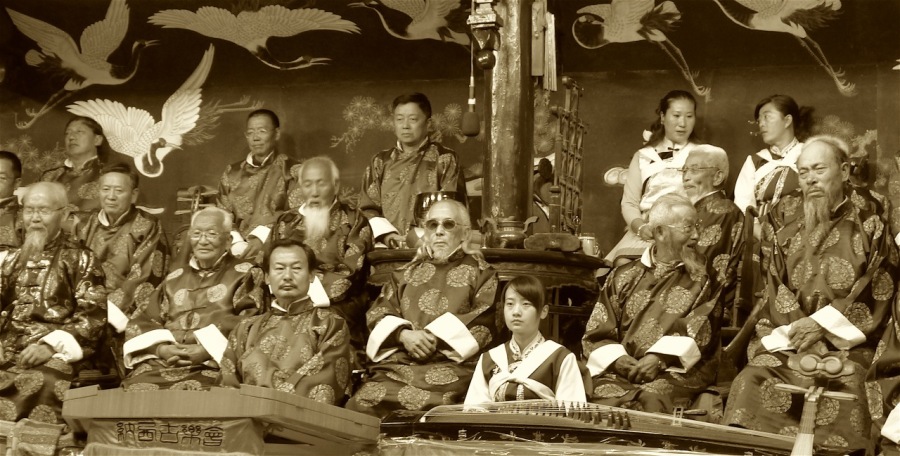 Naxi Orchestra performing in Lijiang
Although Lamaism, Buddhism and Taoism are gaining traction, many Naxi (pronounced Na-shi) follow the Dongba religion started 900 years ago by a Bön shaman called Dongba (or Dibba) Shilo. Dongba religion is deeply rooted in the relationship between man and nature. It is a religion of shamanism, of rituals and exorcism. Its teachings are often written in a unique pictographic script. To this day, Naxi elders are keepers of the last surviving hieroglyphic language in the world.
The origins of this script were originally thought to date back to the early Tang Dynasty, but a team of British and Chinese academics has recently uncovered evidence that suggests the existence of similar scripts on Neolithic cave paintings in the Jinsha River Valley dating back 7,000 years.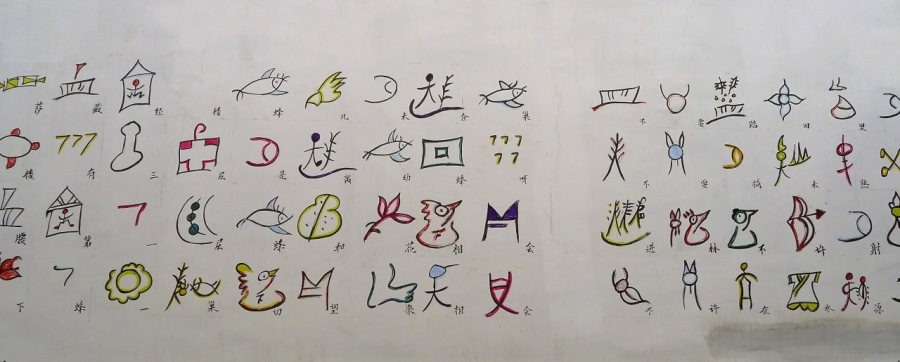 These are Dongba pictograms I found on a school wall in Lijiang. At first glance it might appear commonsensical, but these characters represent a mixture of visuals, ideas, and phonetics. As an example, a dead animal is depicted by an image of the animal but without pupils in the eyes. But the character for cliff, when spoken, sounds like chicken, so a cliff is depicted as a picture of a cliff with a chicken head drawn inside. Throughout history, hieroglyphic language has mostly evolved into a modern form of writing, a simplification, where images are no longer recognisable. Modern Egyptian or Chinese characters still contains some visuals that are easily recognisable.

Dongba script is now the only surviving hieroglyphic language still in current use. Unfortunately there are reportedly less than 100 Dongba priests who can read and write the script and there is a real risk that this unique language will be lost. Thousands of manuscripts were destroyed in the early days of the Cultural Revolution, and there are an estimated 20,000 volumes of manuscript currently held in cultural institutes and libraries mainly in Yunnan province. Much was written on handmade paper and is suffering the consequences of the natural aging process. The Beijing Association of Dongba Culture and Arts was founded in 1997 with the aim of preserving and promoting Dongba culture. In 2003, Ancient Naxi Dongba Literature manuscripts were selected for inclusion in UNESCO's Memory of the World Program. The Dongba priests, many of whom are in their seventies, can rest assured in the knowledge that the Chinese government is committed to preserving the Naxi Dongba cultural heritage. Numerous books that teach the script have been published and the language is now being taught to primary pupils from grade one to grade four in six townships. Yunnan University now offers bachelor and master degrees in Naxi culture and Dongba language. There are an estimated two thousand characters in the script, so with a bit of work, you could include Dongba hieroglyphics in your resume. That is surely to be a conversation starter in a job interview.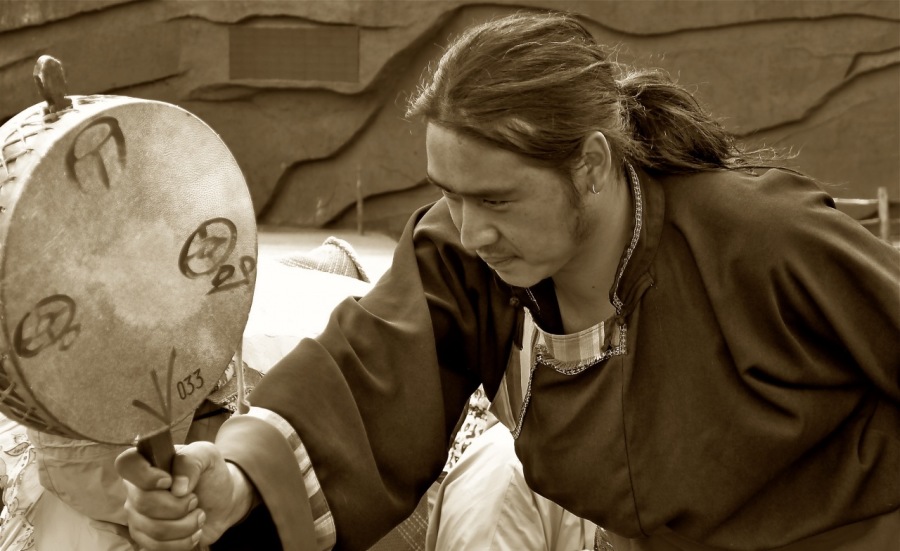 Naxi performer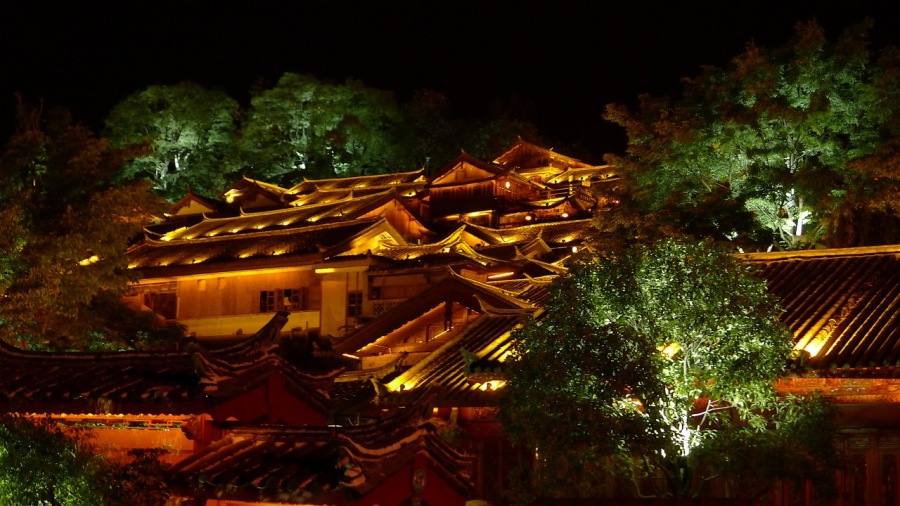 The Old Town at night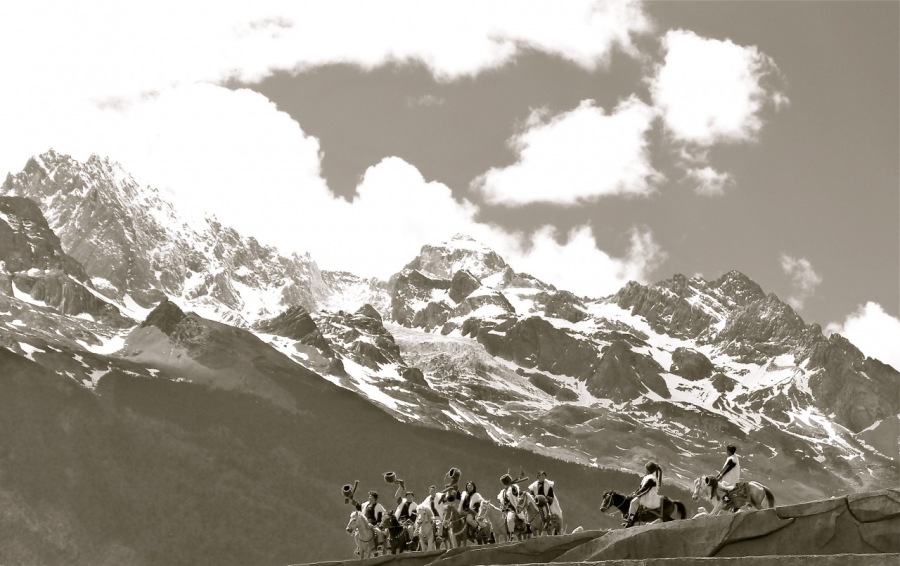 Impressions of Lijiang
More on Chinese Ethnic Minorities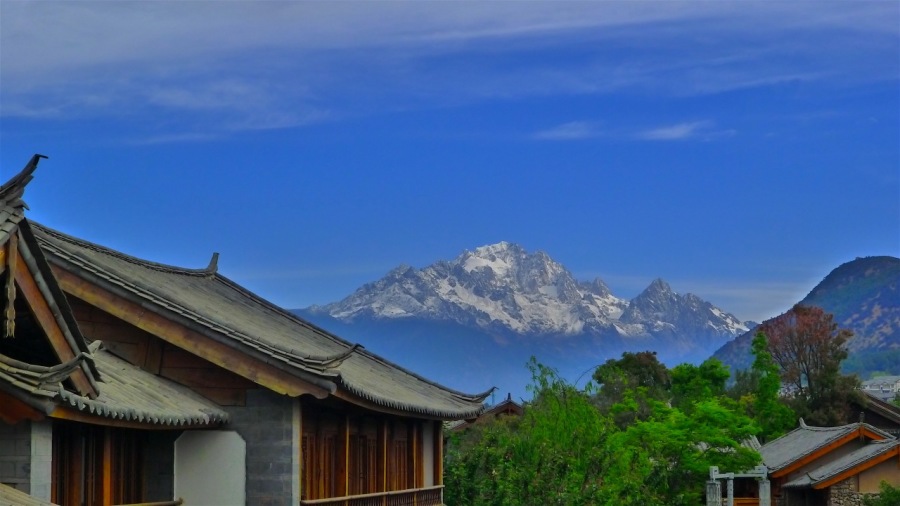 """"""""
You have no groups that fit your search