4 years ago · 2 min. reading time · visibility ~10 ·
Killing Abel – A Simple Case of Fratricide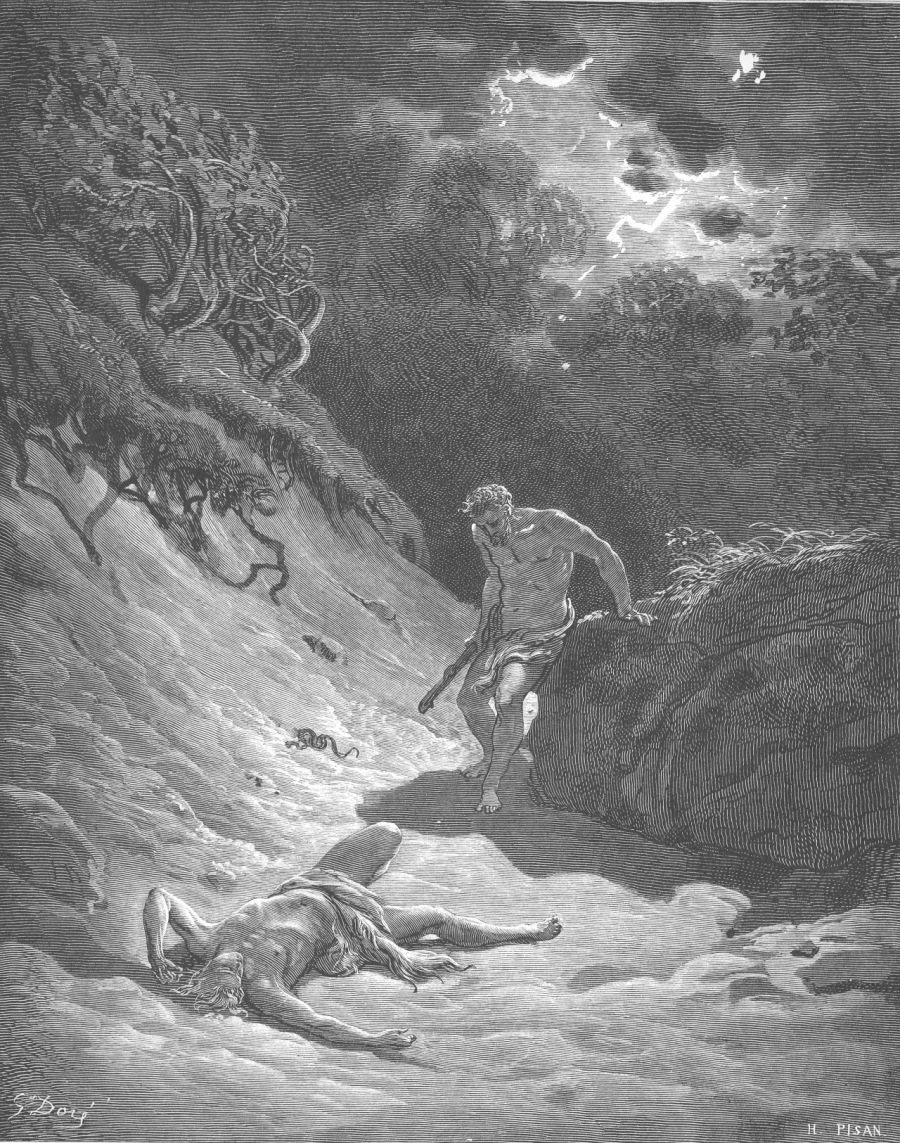 I don't have much time.
I will not hide.
This is hard for me to write, but it may well be my last piece.
I realize this might not be an appropriate venue, and for that, I apologise in advance.
Last night I killed a man. Stabbed him through the chest with my kitchen knife. The feeling of the steel piercing through the sternum will haunt me forever. It was a knife I used daily to julienne daikon. It is now stained red with fraternal blood.
I think I missed his heart. Didn't matter. It stopped him cold.
This was not premeditated. It was clearly self-defense. He had no weapon in hand, but has a history of violence. I'd not seen him for years, an older brother, but not by much. 
We got separated when our parents divorced. He lived with my father.
Usually a gentle soul, he has been known to completely flip. I remember in my youth him coming after me with a golf club in hand. I thought he would crack my skull open.
He had not the benefit of a good education. Dyslexia meant he didn't read books. He passed through the education system with little chance of landing a decent job. My father thought he had creative talent and send him to acting school. Didn't last long. He fell in with the wrong crowd. Dabbled in drugs.
At 18 he came to live with us. We left him alone once and returned to the house only to find him unconscious on the floor. The place had been burgled, things smashed. When we revived him, he told us that robbers had knocked him out.
The police came and discovered that the exterior window had indeed been compromised, from the inside. Turns out he had faked a burglary to get into my mother's locked bedroom and once in, he raided the medical cabinet and loaded himself up with God knows what kind of tablets.
I've not seen him for twenty years. But last night he came for me as he has done many times. I was scared. I drove the knife, with persistence, through his chest. I wanted it to end.
And then I woke.
A recurring nightmare.
I know not what it means.
It is true I have not seen him for decades. We spoke on the phone a few months back. He was so happy to hear from me. We chatted as if it was yesterday. He'd moved to Norwich. I have no idea what he does for a living. I wouldn't believe him if he told me.
But I love him. I invited him to come live with me in China.
One day I will return and take care of him.
I wish things could have been different.
Image Credit: The Death of Abel - Gustave Doré (1832-1883)
"
You have no groups that fit your search