5 years ago · 2 min. reading time · visibility 0 ·
She's Blue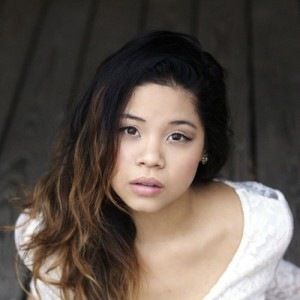 I was woken by a noise so foreign I cowered under my sheets. But curiosity got the better of me.
It was still dark outside. I had no concept of this time of day. I would sleep at 9pm, wake up at 7am, have breakfast and be off to school. As far as I knew, nothing happened during those hours I slept. But that night was different. I could hear screaming coming from upstairs, then the words I would never forget.
"She's blue"
I snuggled under the sheets petrified, waiting for the door to open, at the same time willing those noises to go away. Nobody came.
After a while I heard sirens. Sirens meant police cars right?
I heard people scrambling downstairs, some conversation, some crying, then the front door closing and the sound of sirens disappearing into the night.
The silence eased me back to sleep.
So this was what a dream was …
Morning arrived and the first thing I saw upon opening my eyes was the face of the nice Japanese lady from Shizuoka who had come to London to take care of me. She helped me change into my uniform and we went downstairs where breakfast was waiting. She'd learned to make toast soldiers and soft boiled eggs, just as I liked them. Lunchbox readily packed into my school bag, I got in the car for the short ride to school. I remembered the dream but convinced myself that all was fine. Everything seemed fine. Just another school day.
That was some forty years ago. I only remember glimpses of life back then. But that night I remember with such clarity. I remember my mother and father coming back the following day. That's when they told me.
"That is the first time I cried in years" my father said.
"This is the first time I believe in God" my mother said.
The funeral happened on the weekend. I stayed home.
To this day I have not told a single soul of that night. As far as anyone knew, I slept like a schoolboy through to morning. But that memory I tucked away at the back of a drawer.
I never really knew Natasha, my little sister. She was a tiny little baby. Once in a while I'd do a short mental calculation of how old Natasha would be right now, how she would look, whether we'd be close. Perhaps she'd have grown up in theatre and ended up playing Eponine in Les Misérables on the West End.
I like to think we'd be the best of friends.
This article was inspired by Drowning in the 'Pursuit of Happiness' by Irene Hackett. Thank you for unlocking the drawer.
I am adding a link to a wonderful article by Donna-Luisa Eversley The Beach and The Lighthouse. Natasha, I hope you can see your name written in the sand on a beach on an island half way across the planet. Donna-Luisa, I am so touched by this act, I am lost for words. Thanks beBee for introducing me to truly great friends. 
Sudden Infant Death Syndrome, more commonly known as cot death, is a diagnosis given after autopsy when cause of death is still unclear. According to Lancet, SIDS resulted in 15,000 deaths globally in 2013. It can happen at anytime during the first year of a child's life, but is most common between 1 month and 4 months of age. There is a lot of advice given on how to reduce the risk of cot deaths. From what I have read, having babies sleep on their backs can reduce the risk somewhat, but I would also suggest a healthy dose of common sense. Do not clutter the mattress with soft furry toys or blankets, have a relatively firm mattress, and fresh and flowing air. According the American Academy of Pediatrics, the use of pacifiers may also reduce the risk of SIDS.
(Title picture of Eva Noblezada, currently playing Eponine in Les Misérables at the Queen's Theatre, London)
Dean Owen is Co-Founder of Quimojo, a revolutionary new concept in Global Campus Recruitment.
"
You have no groups that fit your search