4 years ago · 2 min. reading time · visibility 0 ·
Mellow Milestones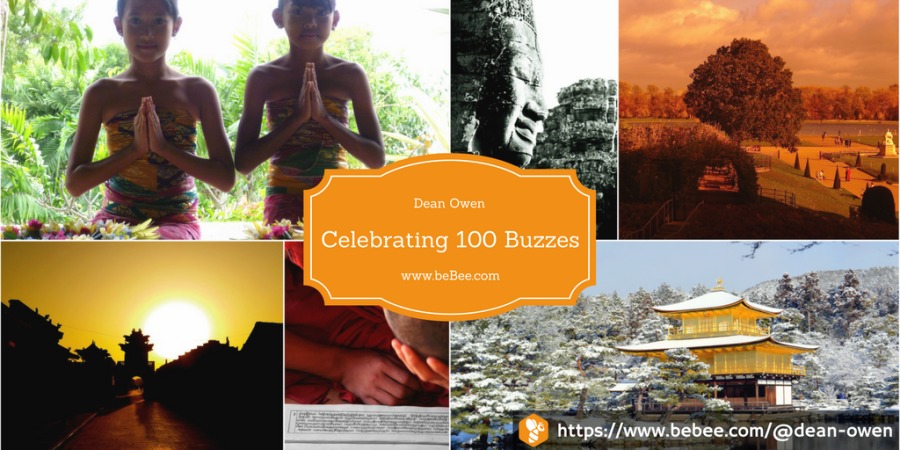 Dear Jenny, Nathalie and Little Ashley,
One day I hoped you would stumble across this, whether by chance or out of curiosity. For me, I left it too late - too late to ask the questions I so desperately wanted to ask. Kids often don't think to ask, blinded by the perception that our parents are invincible. I felt I couldn't ask. He was such a private man. I recollect the sheer joy I got from reading my father's words when curiosity could no longer be contained. There was not much to read. A book your grandfather wrote that I managed to buy on Amazon. I was so chuffed to find his book I snapped up all the three battered and dusty copies I found. The words were of a man I hardly knew, written before even I was born. His stories engulfed me.
It may be tomorrow, it may be years from now, but I hope that, for whatever reason, you discover this body of work. These are my stories. And this particular piece marks my 100th article here on beBee.com. By the time your curiosity is peaked enough to type the letters Dean Owen in a search bar, the internet may well have been freed from the confines of things we called desktops. You might even be listening to this being read by a droid. It won't have my accent, but hopefully it will have a friendly voice.
So here are the first hundred.
I started writing for beBee the very first day they launched this publishing platform. Back in April it was. You will not get a complete picture of me, but enough of a picture to understand that dads are not just dads.
I have written on all sorts of subjects. One of my favourites was In Love with Benito, a story about the final days of a mistress of a fascist dictator. In Letters from Manila, I wrote a suicide note from a young pilot to his father on the eve of a one-way mission. The Day I Shot a Tiger and An Interview with a Turtle were fun articles based on trips I took, but with an important message that I feel strongly about. I do hope you enjoy them. I got a bit silly when writing Wanted– Mad Scientist to help me win The Nobel Prize! and Mating Rituals – Homo Sapiens. But hey, Dads can be silly believe it or not. In The Girl that broke my Hand and A Single Breath of Air, you'll get a glimpse of me before I met you guys. And, well, The Man behind the Father, that was for you.
One of the things that kept me writing was the tremendous support I got from the beBee community. I did not count on having a present day audience, but by golly am I grateful for it. Do read the comments down below each article. They are from people I am truly blessed to have met here. Many of them have blogs just as I have. Click on their names and check out their blogs too! These are my generation. Not too different from yours…
I will continue to write, and hope for another hundo in 2017, but I am here, and anytime you feel curious, talk to me. I know I was not always there for you. But I am here now. I am so proud of you all. Jenny and Nathalie, as you enter adulthood, just remember not to take life too seriously. Little Ashley, I know it will be a while before you read this, but take your time. Don't grow up too fast Princess Fanpy!
Dad
"
You have no groups that fit your search