5 years ago · 2 min. reading time · visibility ~10 ·
Feasting with Giants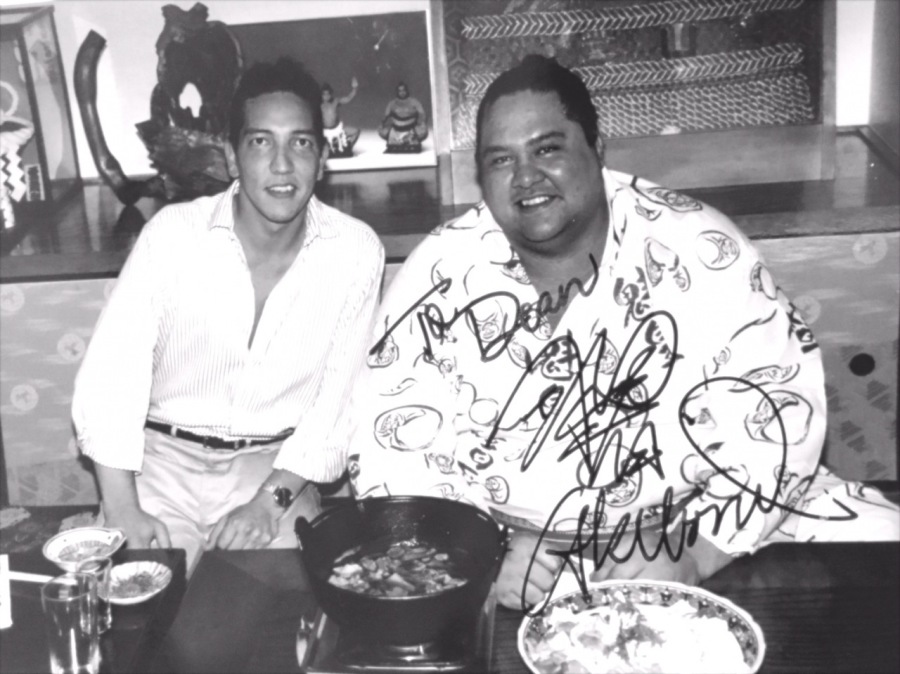 When in Japan, take your time to visit a sumo stable in downtown Tokyo's Ryogoku neighborhood for a slice of something uniquely Japanese. The rikishi (wrestlers) have dedicated their lives to becoming big and powerful, well knowing that the average life expectancy of a sumo wrestler is reported to be 10 years shorter than the average Japanese male.
Everything in their regimented lifestyle is counter-intuitive and goes against everything we have been taught about healthy living.
Training starts in the wee hours and on an empty stomach. By depriving their bodies of food, their metabolism is lowered to conserve fuel. Twice daily meals were often followed by generous helpings of sleep where all the food was turned into lard.
After their first training session, the junior rikishi hit the kitchen to start chopping and dicing fresh produce purchased from the local market. Sumo wrestlers pretty much eat Chanko nabe, a kind of hotpot, almost every day. The dish in itself is an extremely healthy concoction of fresh vegetables, meats, fish, tofu, but is eaten with many bowls of rice or noodles. This is all washed down with generous helpings of crisp Japanese beers.
Traditionally chicken meat is used and there are various theories behind this. One is the superstition surrounding the consumption of four legged animals. You see sumo is all about being the last one standing in the ring on two feet. If your hand, or both hands, touch the ground before your opponent, you lose. Chicken have two feet, and have you ever seen a chicken fall over?
"Be like chicken my friend" is what Bruce Lee would say if he were advising sumo.
The ultimate chicken was perhaps former sumo royalty turned pro wrestler, Akebono. Born Chadwick Haheo Rowan in Waimānalo, Hawaii, to a taxi driver father and an office worker mother, he joined sumo in 1988 training under the legendary Takimiyama (Jesse Kuhaulua). Within five short years, the 6ft 8' colossus was promoted to Sumo's highest rank of Yokozuna, the first ever non-Japanese wrestler to become Grand Champion. But everything about Akebono's stature was wrong. He was way too tall, had super skinny legs and a high center of gravity. Akebono's technique was often crude and clumsy when compared to let's say Chiyonofuji or Takanohana. But this 223kg colossus (almost 500 lb) was hugely powerful and often thrust his opponents out of the ring with the palms of his hands.
We would sometimes entertain clients by taking them to the sumo stables and then having a Chanko nabe lunch with some of the higher ranking rikishi. I think Akebono loved these opportunities to have a lazy lunch with foreigners, and he'd drop his strictly Japanese stoic façade and once again be the chill and laid back Hawaiian gentle giant. At the end of the meal we would pass him his traditional "packet", a beautiful envelope stacked full of crisp new bills to the tune of JPY 1 million, the going rate for lunch with a Yokozuna at the time. 
Does he look happy in the picture? 
Well now you know why...
I end with a fitting tribute to the gentle giant from Hawaii.
Dean Owen is Co-Founder of Quimojo, a revolutionary new concept in Global Campus Recruitment.
"
You have no groups that fit your search