5 years ago · 2 min. reading time · visibility ~10 ·
Those Magnificent Men in their Racing Machines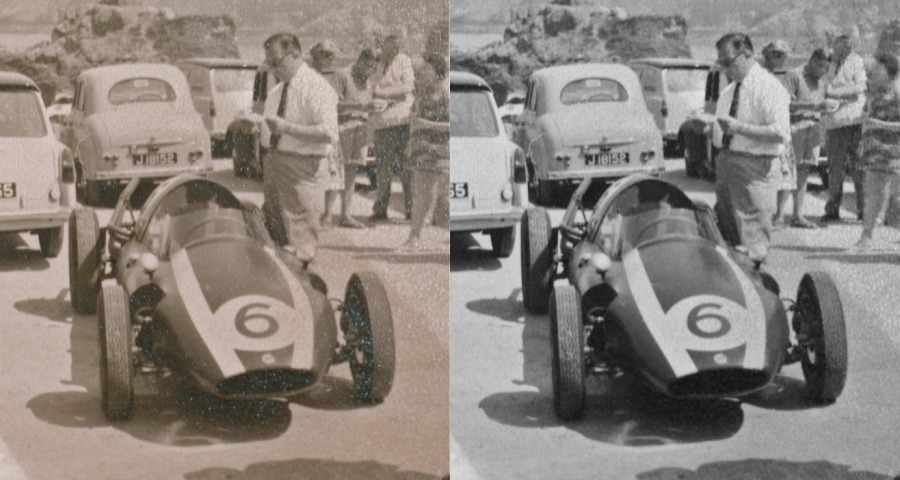 I spent the last hour restoring an old photograph. It is one of a handful of photos in my possession of a man I barely knew. It's a labourious but enlightening process. I bury myself in the photo, and with each click of the mouse, I have carefully restored a beautiful car, laundered a pair of trousers, pressed a shirt, and swept the tarmac.
When I have a spare moment, I can be found researching this man's life, trying to put together the pieces of a vast puzzle. It's an arduous affair, but there is a story waiting to be told, a screenplay to be written. 
The first part of the story is well known in racing circles. It is of how Charles Cooper and his son John began building racing cars out of their tiny garage in Surrey, England. Within a short 12 years, the Cooper Car Company ended up dominating Formula One, beating out Ferrari with Constructors' Championship wins in 1959 and 1960 and 16 Grand Prix wins. 
The second and less known part of the story is about a small band of gentlemen who took it upon themselves to break class speed records, some of which still stand to this day.
Even in this day and age it is not easy to piece together the finer details of the story, but as the months go by, much of the print media of the time is making it to the web.

Back in the day, I had access to literally hundreds of photos, newspaper clippings, starting grids like the one above, and trophies, many trophies. I remember the trophies lined up on a shelf in the living room. He called it his "silverware" and actually wanted to put it all away but the family insisted. I didn't take much notice.

As the decades rolled by, with the family break up, much of the material dissipated. I had managed to cling on to a few photos, which I stuck in between the leaves of books. As I find myself approaching my fiftieth year, it is time to finally put pen to paper and write my first novel.
I get inspiration from the photos - imagining conversations past. Who is that women seated next to him? Are they planning the next round of record attempts? Oh to be able to eavesdrop.
The silverware is gone. Taken by thieves in the night. What's left are my handful of photographs and my imagination.
I have just finished Chapter Four but I see no rush. It could well take me years to complete. I know it's a great story, but I do not kid myself that the novel will fly off the shelves. I write this not for anyone but the families of the late greats, Jim Russell, Bill Knight, Roy Salvadori, John Cooper, Arthur Owen, and most of all Ron Searles who gave up his life chasing a dream.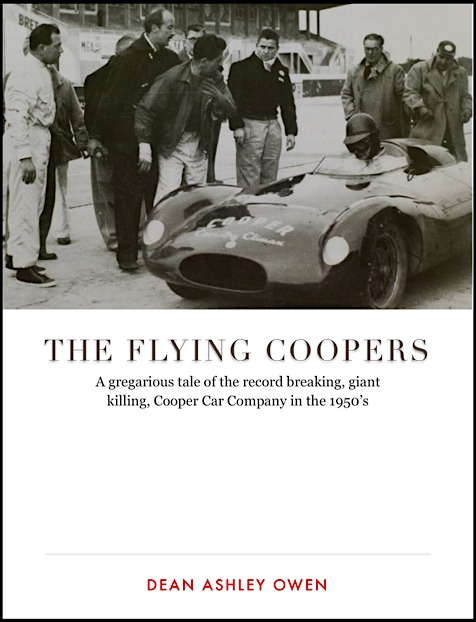 For more on the record breaking Coopers, visit my earlier article "A Tribute to Ron Searles and the Flying Coopers"
Dean Owen is Co-Founder of Quimojo, a revolutionary new concept in Global Campus Recruitment
You have no groups that fit your search