5 years ago · 2 min. reading time · visibility ~10 ·
The Suitcase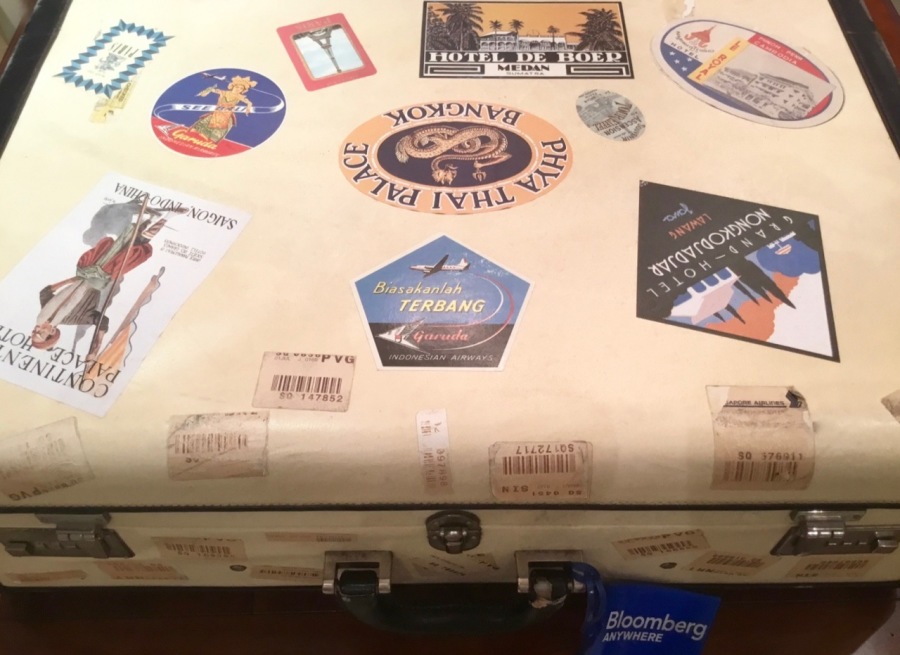 Investing in a nice suitcase is a bit like deciding to buy a morning suit and top hat, hardly necessary but nice to have for the odd wedding, regatta, or jaunt to the races at Ascot.
This one has been with me for 12 years. A good, solid, handmade wooden case covered in hand cut leather. The sales clerk mentioned one of these was found in the wreckage of the RMS Titanic. When they opened it up, they found everything completely dry, including jazz music manuscripts that recently sold for a small fortune. True or not, that sales pitch worked, and I was quick to part with the better part of a months' salary to take this mundane object home.
It has since become a friend. I worry for its safety as I check it in at the airport. I stare out the window of the plane to see any signs of it being loaded. It is always with relief when I see it pop out onto the baggage claim belt, each time with a new bruise here and there.
You don't see many of these anymore. Luggage that you actually carry and not drag along the ground like a reluctant French bulldog. No pull out carriage wheels, no zips. Perhaps I look like an idiot lugging this thing around the ginormous airport. But I am not the generic 21st Century traveller. No sweatpants and rucksacks with convenient pet bottle compartments. I'll still wear an impractical linen suit that crumples in 10 minutes.
This suitcase is becoming a family heirloom. My children will enjoy it in the years to come much as I enjoyed my father's wooden golf set. Decades from now it might be found at the back of an antique shop in Chelsea. It will have plenty of stories to tell. For me, this suitcase represents the éclat of decades past. It portrays an era when travel was decadent, and far from convenient. It has been carried on the heads of sherpas through the rooftop of the world. I have lugged it through Indian railway stations, navigating cows in the ticket stalls. It rode the back of camels in the Atlas mountains. It was handled with white gloves at The Raffles Singapore. By jetliner, seaplane, speedboat, steam train, jeepney and tuk tuk, this suitcase has braved the sweltering heat of a Maldivian beach, to the torrential rains of a bus stop in the deepest Java. It continues to serve its purpose, never complaining at the constant abuse it receives.
Next time you buy luggage. Take a moment to consider one nice piece. Don't worry too much about scratches and dings. Leave all those baggage claim stickers on. Do not try to peel them off. A new suitcase is like an empty canvas. Eventually you won't relegate its storage to the garage, or on top of that wardrobe. This one sits at my entrance way eagerly awaiting a new journey. Visitors remark at its beauty. I've even had an offer to buy it. One day though, I will stop needing it.
"I haven't been everywhere, but it's on my list" 
Susan Sontag
Dean Owen is Co-Founder of Quimojo, a revolutionary new concept in Global Campus Recruitment.
"
You have no groups that fit your search