5 years ago · 3 min. reading time · visibility ~10 ·
The Proposal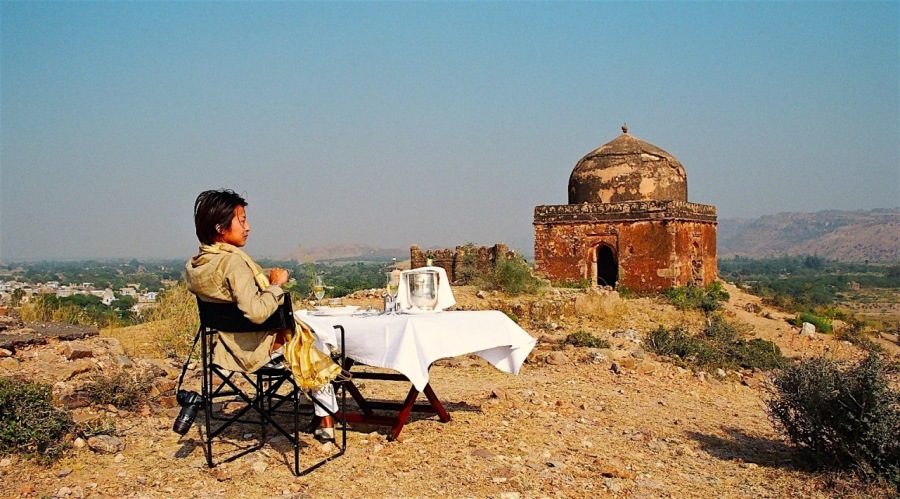 It was a perfect spring day. We had feasted atop a hill amongst the ruins with a view of the majestic Rajasthani landscape in all directions. Slightly tipsy from the wine and sun we headed down the hill to our convoy of jeeps. I was not quite ready to head back to camp so I asked that they take us to a local village.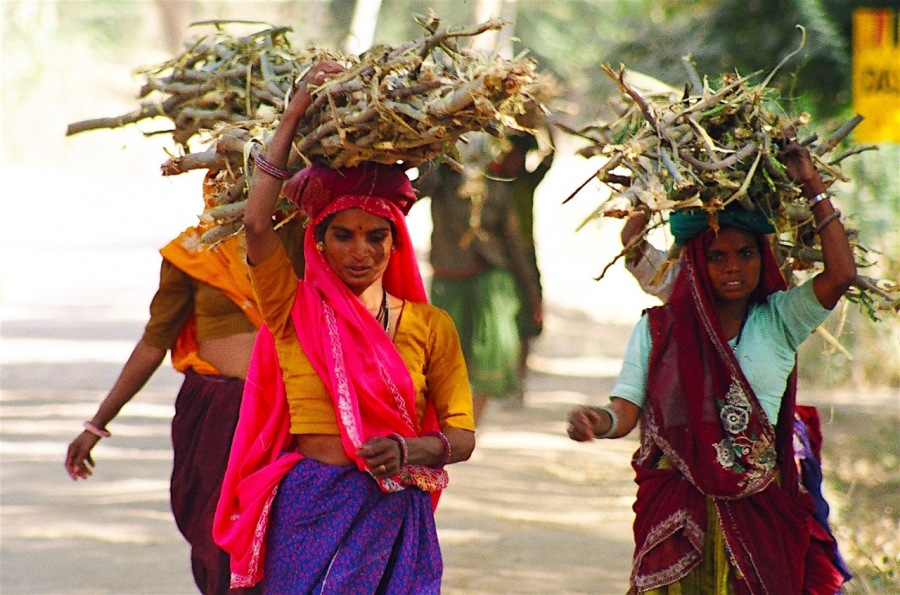 The dirt road was a vivid splash of colour. We past women adorned in flowing sarees of luscious vermillions, greens, magentas and rich ambers, chatting mischievously about their husbands. Elephants replaced trucks here as an eco-friendly alternative.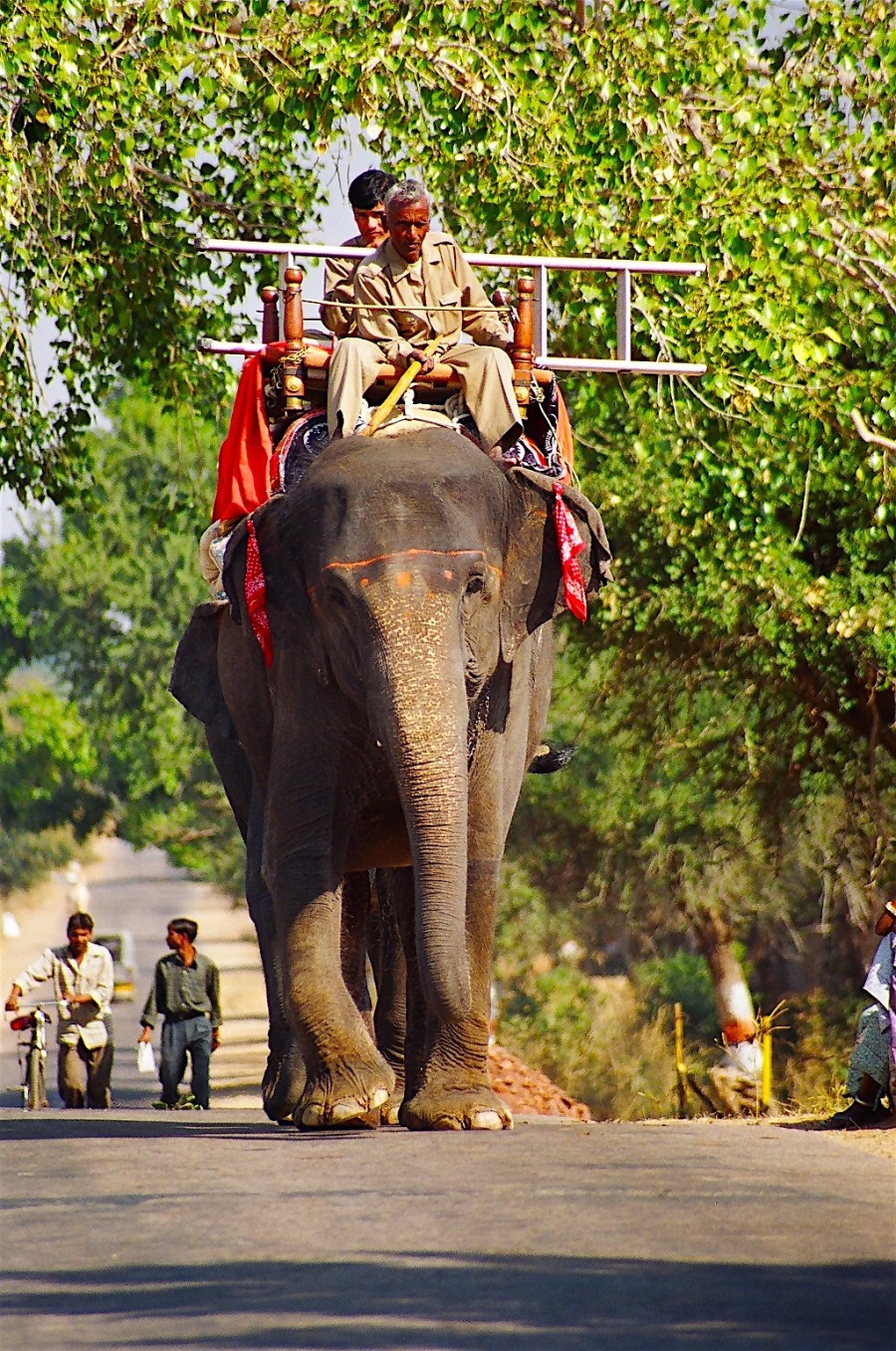 We made our way down the Romanesquely straight road through the luscious countryside. Abruptly we turned off road and headed through a field. Thirty minutes of rough terrain brought us to a village nestled in between two tiny hills. Here there were no cars, no electricity, certainly no wifi. A piece of Earth yet discovered by the Lonely Planet.
We parked in the field next to a tethered camel.
I had prepared boxes of notepads, crayons, and pencils with rubbers. My wife took a brand new football from the picnic trunk. We made our way toward the sporadic huts that made up this community. Sarees dotted the landscape as a head would pop up in the field to stare at our distinctly foreign troupe. They would smile before bobbing back down to harvest crops.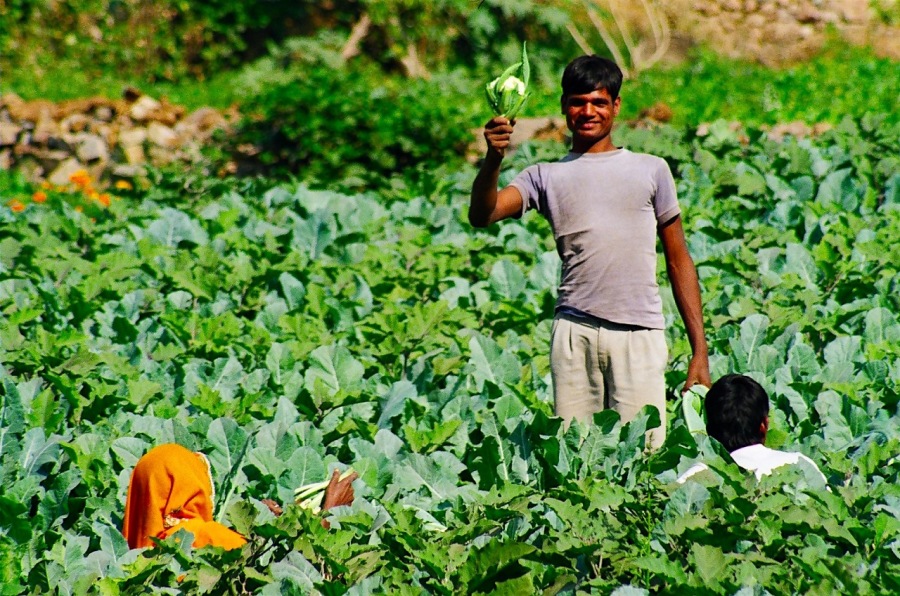 Entering the village, our guide made light, but familiar conversation with some men squatting in congregation outside the first hut. The men rose up and ushered us through the village. A girl was tending to three sheep returning from the fields. A peacock nibbled at fallen seed. Small puppies were playing in the dirt. Outside the hut, boys played Sitoliya, a game involving a pillar of flat stones balanced on top of each other. They appeared to try to knock the tower over with a deformed lump of dried mud. I asked our guide to ask permission to give them the football. He told us "No problem!", and my wife handed the boys the ball. Their eyes lit up and they quickly abandoned their game in favour of fighting over possession of the perfectly round object.
In a makeshift courtyard, a teenage girl was churning goat milk in a large clay bowl using a piece of string tied around a wooden spoon. She looked up and smiled at me.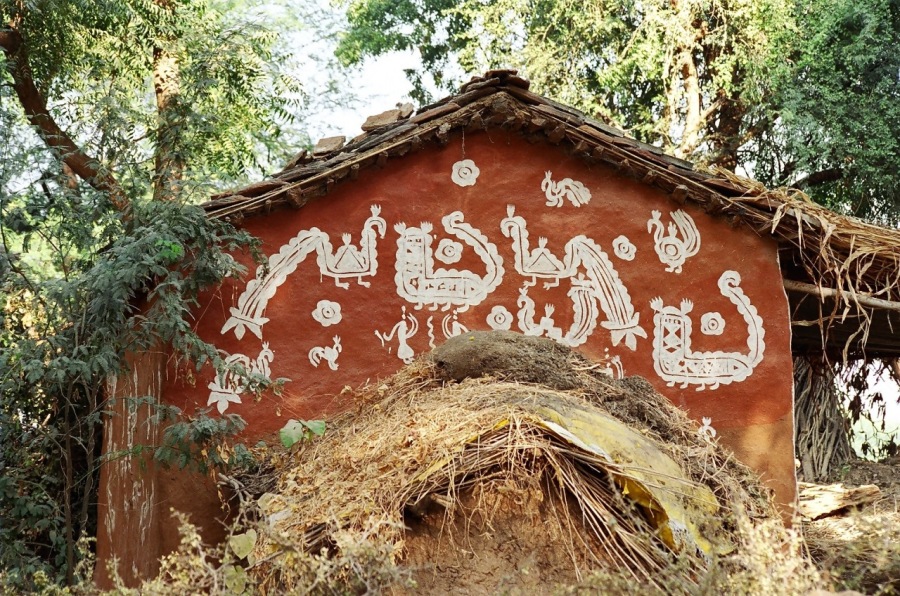 We entered the hut. There was little inside, just a bench on either side, and shelf on a wall with tin bowls. I thought about my coffee table back home. In all likelihood they had never tasted coffee, let along could grasp the concept of a coffee table. The earth was their table, the ground their kitchen, their bed, their armchair, their sofa. A woman made us some tea over a mud stove in the corner. As we drank our tea, I passed the two women the boxes of notepads, crayons and pencils. They were so happy, one of them got up and left the hut with the boxes. She returned with the milk churning girl, head covered in a semi transparent veil. She spoke at length to our guide.

He turned to speak to me.
"This woman offers you her daughter for marriage" he said.
My wife and I burst out laughing, a reaction on hindsight that might not have been appropriate. 
Trying to subdue my giggles, I said
"Please tell the woman that I am extremely grateful and honoured at the proposition, but I am already married to this girl".
"No problem!" he said, affirming my assumption that these two words featured heavily in his vocab. "You take two wives!"
I turned toward my wife, and in unison we burst out laughing again. It was one of those times when you know you are not supposed to laugh, but before we knew it, everyone in the hut was in fits of hysterics. The girl in the veil once again smiled at me. I was struck by her purity. At the same time I promised myself never to bear gifts again to complete strangers.
The funny thing is that I was almost tempted to say yes. Not in the sense of agreeing to have two wives, but more in the sense of perhaps adopting this family as "in-laws"?
"Please tell them that we could not be happier at the prospect of welcoming such a beautiful lady to our family, but we live thousands of miles away and we could not bear to separate your daughter from her family. She would probably feel very homesick and confused as we live in a city called Tokyo that is full of stress, pain, and often sadness. From the smiles of the people of this village, I cannot for one second think that our home offers a better life."
Our guide translated my response, and they continued talking for what seemed like an hour. Finally our guide suggested we leave as it was getting dark, so we said farewell.
I looked at the girl and gave her a silent wave goodbye. 
She smiled. 
I smiled back.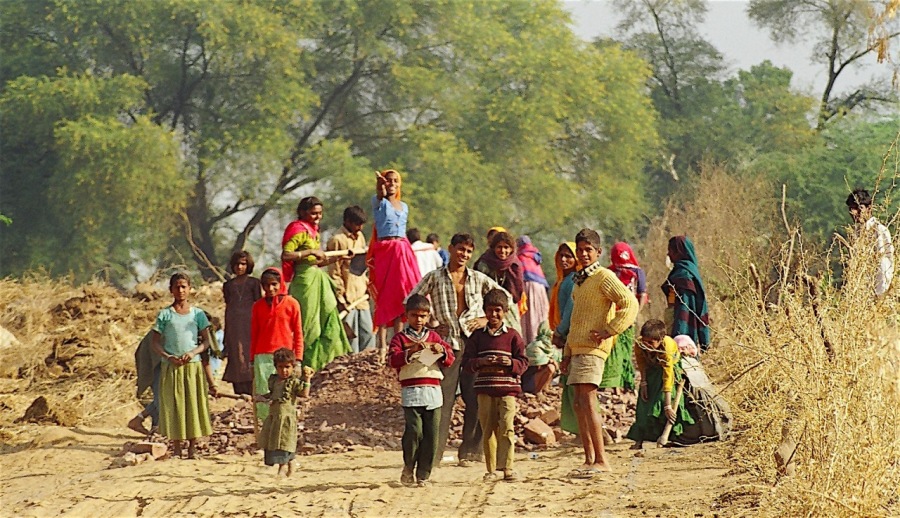 Dean Owen is Co-Founder of Quimojo, a revolutionary new concept in Global Campus Recruitment.
""""""
You have no groups that fit your search