4 years ago · 3 min. reading time · visibility ~100 ·
The Longboat into Darkness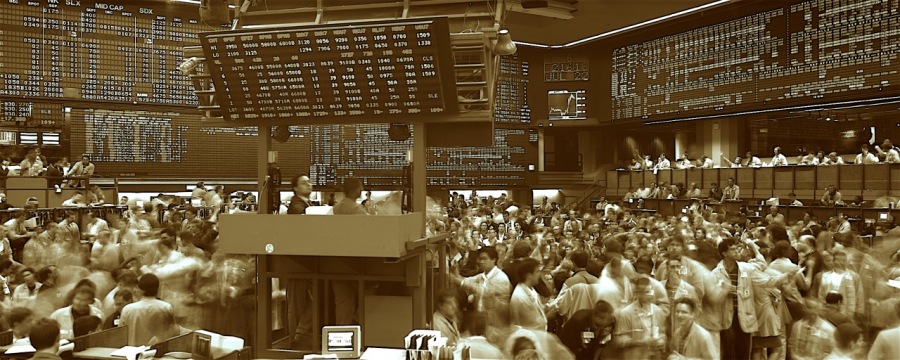 I spent most of the nineties either on the phone surrounded by a plethora of trading screens, or out entertaining "Big Swinging Dicks"
"If he could make millions of dollars come out of these phones, he became that most revered of all species: a Big Swinging Dick"  (Source "Liar's Poker", Michael Lewis)
I had these Dicks on "hoot-n-holler", a microphone and speaker system that enabled them to scream orders from faraway London, New York, or Paris. I'd then duly execute the orders on the terminals that frizzled my brain, or through another hoot-n-holler to the pit where our floor team would scream hand signals into a testosterone filled pit of barrow boys and locals in colorful trading jackets.
My clients were the biggest in the market. I got them likely because I was the only one who could keep my cool under the constant barrage of abuse. I was also pretty damn good at executing spreads, like butterflies and condors.
We honed our skills by playing Tetris when the markets were quiet. I was so fast that I'd often executed the order before the Dick had completed his sentence.
"Pay 48 on 500 Labor…
"Done!"
"… Day Euroyen"
Had he said Nikkei instead of Euroyen, I'd have been hung with a position for our "77777" account. Much like good old Nick Leeson, we had a house account for our error trades, but unlike Nick, we didn't (in most cases) run our positions or try to profit from the error.
A big part of the broking business was entertainment. We would rack up huge bills wining and dining on $500 steaks. My biggest clients were the traders at Chemical Bank/Chase Manhatten, London, New York, Singapore. They were smart guys but hardly intellectual. One of them in particular demanded some pretty spectacular entertainment, from spending a couple of days at an English Manor in Hampshire, to renting whole islands in Indonesia for a massive Toga party.
I will never forget that darkest of dark nights in my life where we had the whole island to ourselves. All the brokers were there to hail the Dick trader from London. They'd draped themselves in bedsheets, Roman Emperor style, and we'd flown in a DJ from Hong Kong. 
I have no idea how it happened, but I was tasked with accompanying the Dick on a longboat with an outboard engine to the next island to "buy" 18 girls for the night. We headed out into the dark South China Seas and landed 30 minutes later at some island whose name remains a mystery. We headed into a village and Dick did some negotiating with a couple of locals. A few minutes later I found myself on the same boat surrounded by 18 young girls who had been bought for the night. It started to drizzle as we approached our little island. I had no idea how this night would play out.
The guys proceeded to pick partners. 18 guys, 18 girls, 18 resort rooms, well, the whole dang resort to be honest. After all the girls but one were scooped up, I approached the last girl and took her hand.
"Don't worry", I whispered.
Pretty soon I saw all the other girls draped in nothing but bedsheets. They were fodder for Emperors. We escaped the ensuing frenzy without touching the poolside banquet, and holed up in my room.
I sat her on the bed.
"Don't worry" I whispered again.
We spent the next couple of hours talking about her family. We could hear screams of laughter outside. It was well after midnight that the noise subsided, and I told the girl to get some sleep. I sat on an armchair and finally fell asleep.
It must have been 4am when I heard a banging on the door.
"Police! Open up!"
I knew the voice. It was ""Mental" Mickey, one of the brokers.
We ignored it, but were not going to be able to get back to sleep, so we continued talking.
When sun finally rose, we headed for breakfast. The resort was a mess, and the cafes were empty. I took the girl jet skiing and then we hung out until the mob finally emerged from their vomit-ridden stupor.
"Good night?" one of the lads asked with a nudge nudge and a wink.
"Yes, brilliant" I replied, trying to hide my shame that this was the business I had chosen as a profession.
We all checked out of the resort and I footed the bill thinking what I would write on the expense report. "Golf" always worked well.
As we left the resort, the concierge came up to me and said "You guys sure know how to party!"
"Perhaps" I replied. "Perhaps not".
Dick traded hundreds of millions through me, and other Dicks, many of them Wall Streets finest, would often visit Asia expecting some sordid form of entertainment. We'd often leave hostess bars draped with a pretty girl, and every time I'd drive her straight to her home and the next day pretend I'd had an amazing night. One day I'd finally had enough. I decided that "entertainment" would be of my choosing. We'd go sailing across the Singapore Straits, race cars at Malaysia's Sepang F1 circuit, and yes, play golf.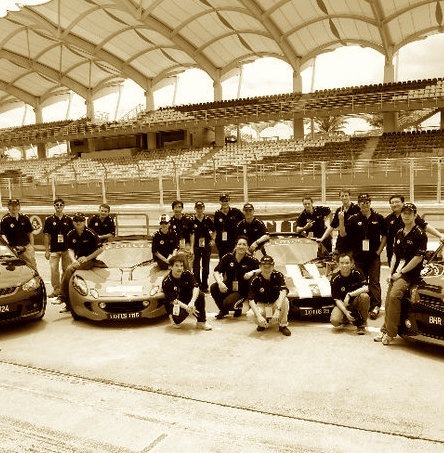 The whole façade lastest into the late 90's, when banks finally put a lid on exorbitant expenses.
A new breed was also emerging in Wall Street. This was the dawn of algorithmic trading, and human traders with large gonads were getting replaced by geeky coders. Brokers had to adapt and become experts in technology. We started talking about Fix Protocol, proximity hosting, and low latency solutions. Clients chose brokers because of other reasons and not just who entertained the loudest. The industry became gentrified, and many of the East End Barrow Boys went on to succeed in other industries. I spent the next decade talking to the smartest people on the planet, the High Frequency Trading crowd of PhD's and rocket scientists.
But I'll not forget the 1990's. I survived, as did my liver. But I was complicit in exploiting the world's oldest profession, normal girls that got dealt a bad hand in life.
Regrets?
Just the one…
""
You have no groups that fit your search