5 years ago · 3 min. reading time · visibility ~100 ·
The Last Harem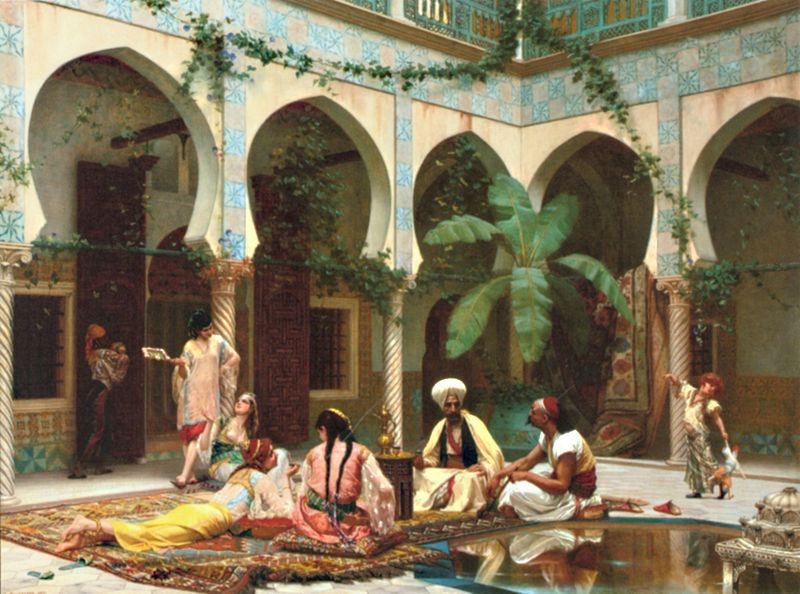 "Hey Dean, I'm just going to pop back to that shop and get us another pair".
He was engrossed in conversation with the artful rug dealer. She'd had enough of carpets and wanted to explore more of the Medina. She tugged his arm.
"Baby, I'm gonna go get some more of these slippers. I'll be back soon".
"Sure babe, take Hassan with you so you don't get lost"
"I'll be fine. Don't decide anything until I get back!" she quipped, and quick as light, disappeared out of the shop and into the streets.
Hassan, their "trusty" guide was relieved. He did not want to miss out on the juicy kickback from a sale of a rug.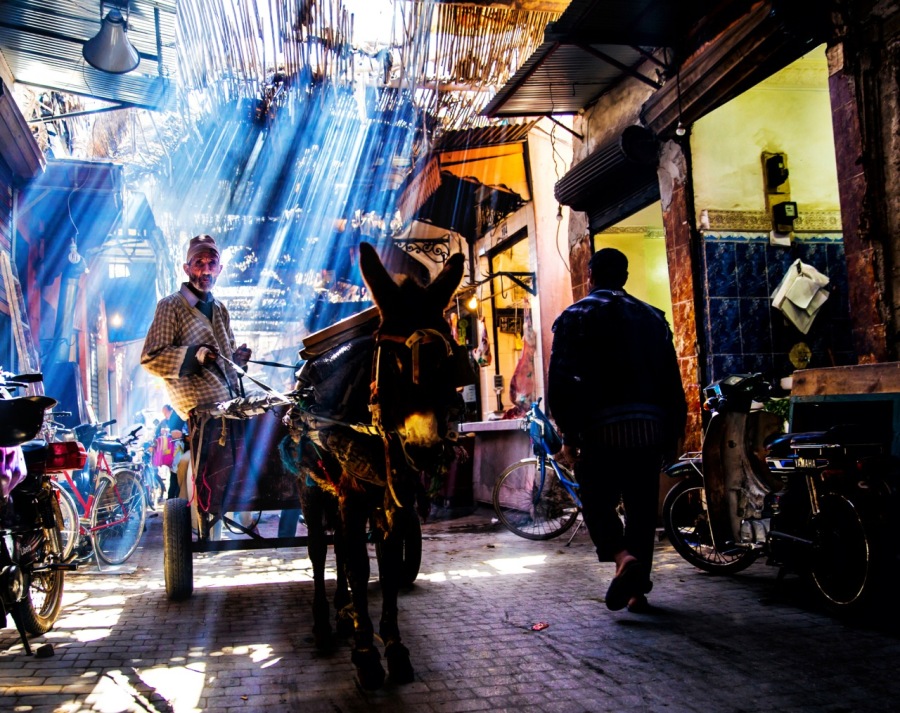 The Old Medina was buzzing. Tiny streets leading nowhere, everywhere. A fibrous network of souks made up of spice merchants, tanners, antique dealers, water fountains, and communal bakers. She'd been told to walk on the right side of the street and to watch out for mopeds. All these alleys look the same!
Starting to panic she though it might be better to turn back and retrace the route to the rug shop. Maybe walk on the left?
Thinking too much….
After a while it was apparent she was completely lost. Maybe she could find the Riad but all those tiny entrances were almost impossible to spot.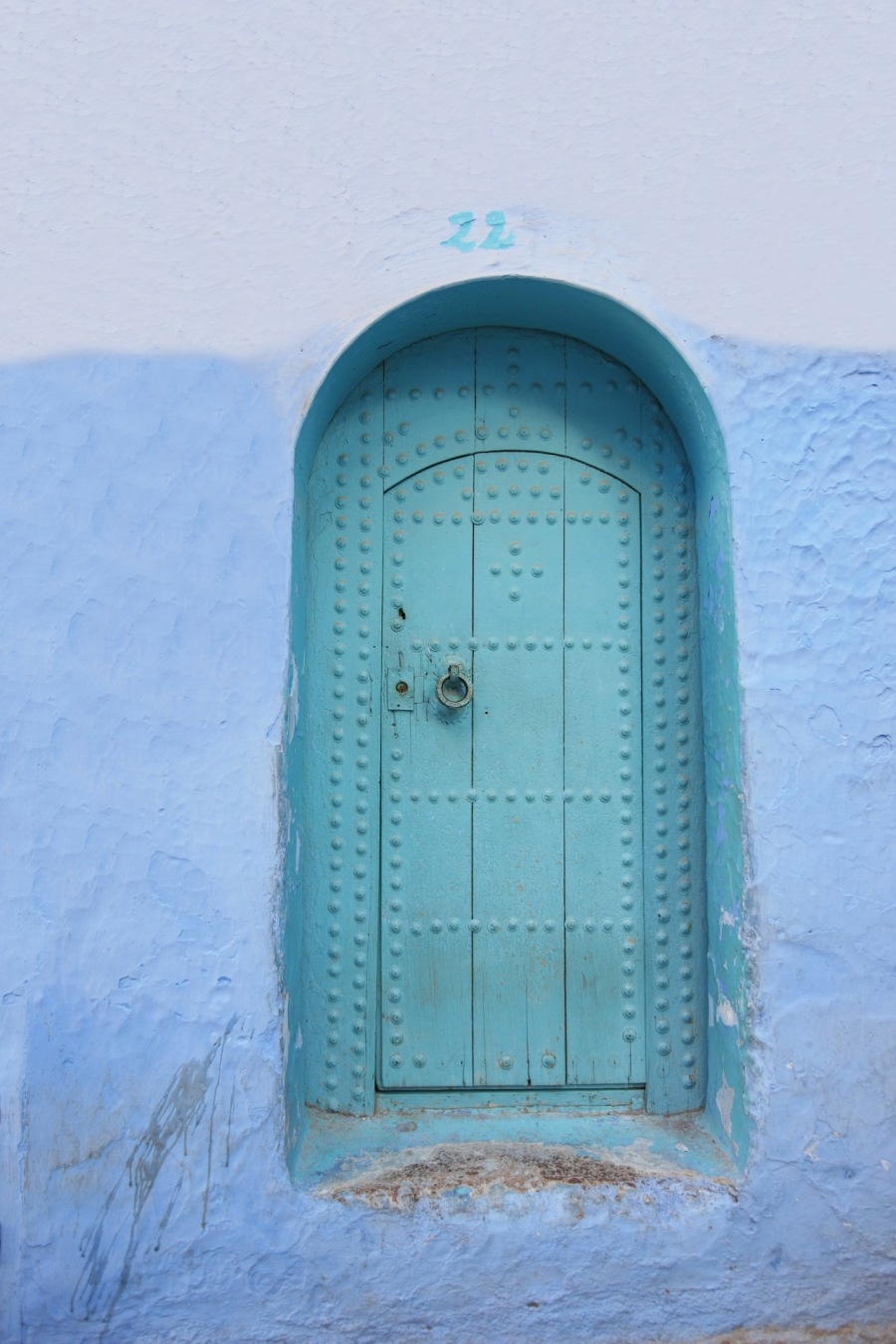 That one looked familiar. Yes it was blue. So hard to tell, these tiny doors look very similar. Nothing to indicate the oasis hidden beyond.
She knocked the handle against wood. Nothing. She pushed. It opened.
A tiny stool sat lonely at this entrance to the inner courtyard. A small fountain with flowers in the middle. Orange trees stood majestic at four corners. It was heavenly, but not her Riad. Perhaps they could move here for their last few nights? She went to look for the reception.
"Hello" she squeaked.
Nothing…
She tried some of the doors surrounding the courtyard. All locked. "This was no Riad" she thought.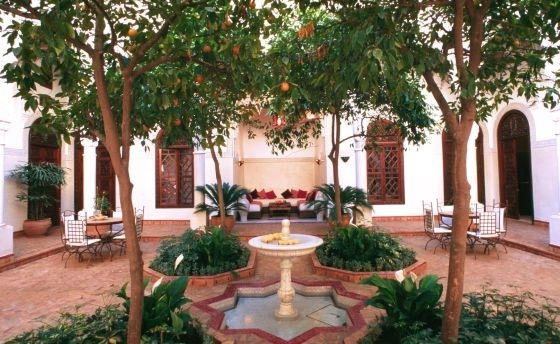 Just then she heard a deep voice shouting something in Arabic. He sounded angry. She hid and watched as the gatekeeper appeared at the entrance and took his place on the stool. She backed toward the wall. A window. She peaked through it. A long a narrow room full of women, little girls, old women, some weaving, reading books, talking, chanting. One of the girls looked European, mid-twenties? blond hair, beautiful, wearing a long flowing djellaba with the hood down. She was snuggled in a nest of cushions and in front of her an ornate spread of silver dishes and what looked like a big pot of mint tea. It looked like she was listening to an iPod or something. Her hands were ornately decorated in henna.

She turned to check on the gatekeeper. Hmm, looks like it'll be a while. Maybe that blond girl could help? She quietly knocked on the door to the room. The chatter inside stopped, and a moment later the door opened revealing a strong looking Arabic women with weathered dark skin. She spoke with a heavy French accent
"What are you doing here? You musn't be here!"
"I was looking for my Riad."
"Go! You must go now!" she ordered. She pushed the girl into the courtyard and shouted something at the gatekeeper. He beckoned her forward and opened the door. As she passed through the hole she felt a tug on her shoulder.
"If you don't want to spend your life inside these walls, you don't tell anyone what you saw here. Take this, a gift. And take care of yourself beautiful girl."
In the alley again "What did I see here? " she thought as she appraised her surroundings. Then carefully she retraced her steps back to a bakery she had marked, and then to the carpet shop. Dean was still haggling away.
"Oh hi baby, do you like this one? It is Berber."
"Sure, it's nice. Is it antique or pre-aged in the sun?" she asked. She'd done her homework.
"Oh this is very old of course, maybe three hundred years!" said the charismatic dealer. "It takes one woman two years to weave".
She asked Dean for his lighter. She took a thread from the edge of the rug and set it alight.
"Synthetic" she said, pulling Dean to the door.
"Let's go darling".
Hassan followed suit. No kickback today, but he was suitably impressed at this girl.
"Did you buy the slippers?" Dean asked.
"Err, no, I actually got lost" she chuckled.
"I told you to take Hassan"
"No, it was fun! I think I just saw a Harem!"
She past him the gift. 
It was a very intricate silver perfume bottle.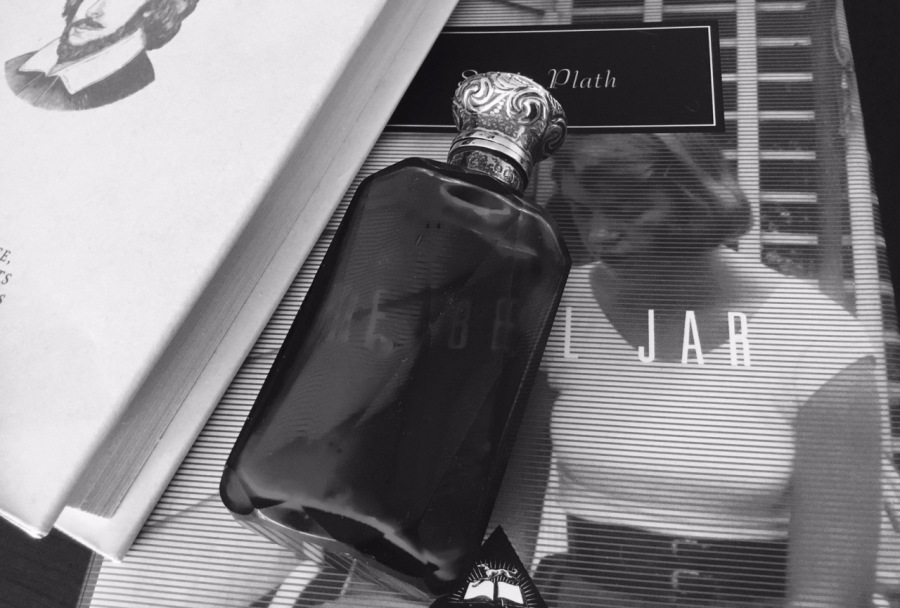 Dean Owen is Co-Founder of Quimojo, a revolutionary new concept in Global Campus Recruitment.
"""""
You have no groups that fit your search