4 years ago · 3 min. reading time · visibility 0 ·
The Dong Journey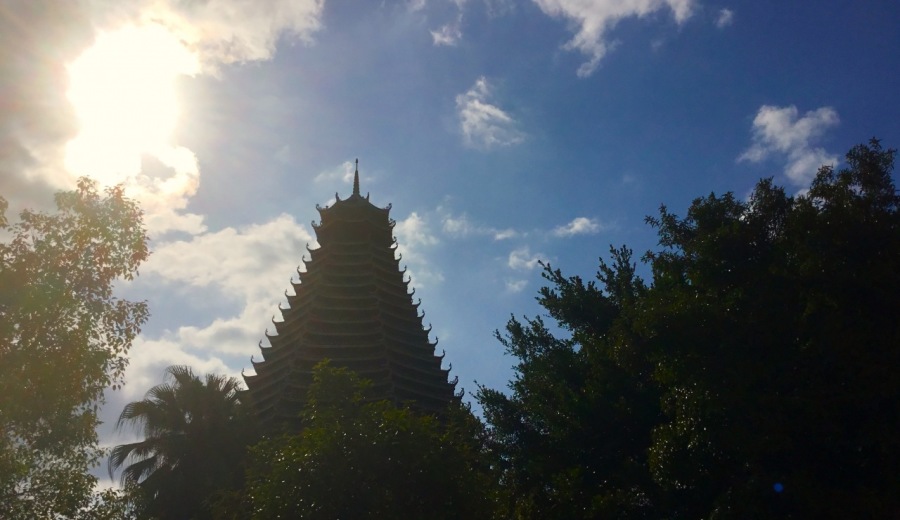 I've travelled much of China by car (The Great China Roadtrip), but in my nine years here, I find there is still a whole lot to be discovered. This time around, we took a ten-hour bullet train ride from Shanghai to our temporary base in Liuzhou in Guanxi prefecture. Just a few years ago this journey would have taken 30 hours, but in just a short span, China is becoming connected by trains that cruise at upwards of 300kph.
From Liuzhou it was a quick 3 hour bullet train ride to Sanjiang Dong Autonomous County, land of the Dong Ethnic minority. There are 56 ethnic groups in China of which the Han by far represents the largest at close to 92% of the population. In the past, China has perhaps held a staunch and tightly controlled stance toward ethnic minorities, but no more so than many other countries. What is important is that in modern times, the government has arguably been supportive of ethnic minorities with the setting up of autonomous zones and relaxation of family planning rules for minorities. Ultimately it is all down to a critical need for social stability, but that is a topic for another day.
Here we visit the Dong, I'd like to say "in their natural habitat" but that would sound like David Attenborough on film visiting Silverbacks in the DRC. The Dong are a proud and beautiful group of close to 3 million people who trace their roots back to the Bai Yue in ancient China.
First off, I'd like you to watch this video when you have time. It is six minutes long, but taken from two hours of footage + a healthy 26 hours on the cutting room floor. Never mind what I do for beBee, China should probably make me an Ambassador after that video!
Dong life centers around the Drum Tower, a polygonal pagoda made with wood and stone, and like the Wind and Rain bridges and their homes, made without a single nail. It is a place for meetings, settling disputes, dances, festivals, games, and even practicing of martial arts. During the harsh winter months, a fire is set inside the tower and all the townsfolk are responsible for keeping the embers glowing. There are often a few Drum Towers in each Dong village, some dating back over 300 years. Some may represent the village, and some, a clan that shares the same surname. Along with the ornate and sturdy Wind and Rain bridges that dot the landscape, these are symbolic of skilled artisans and carpenters, trademark skills of the Dong through generations.
The Dong women folk are particularly skilled at spinning and weaving techniques, and their costumes are ornate and colourful with popular hues of blue, green, purple and white.
If you are lucky enough to enjoy Dong hospitality, no doubt Oil Tea, or Yaucha, will be served. There are a huge variety of preparation methods, but in general, oil is pressed from the seeds of the narrow-leaved paperbark, a species of tree in the myrtle family. In the West, this oil is often used in skin care for its cleansing properties or even to treat wounds. The oil here is used to fry tea leaves in a wok, and once fried, it is brewed, and a variety of ingredients are added to each bowl. These can include as puffed rice, dried soybeans, peanuts, and in our case, cubes of coagulated pig's blood and a pinch of salt. Despite how it sounds, the tea had a very clean taste and I can appreciate how it can be a staple, especially during those long winter nights. Guests will perhaps be surprised to see just one chopstick resting on their bowl. It was mentioned to us that the chopstick was to be laid across the bowl when we have had enough, signaling our gracious host to stop serving. In my case, that chopstick found use after just one bowl of coagulated pig's blood Oil Tea.
The Dong people are polytheistic, deeming everything around them as possessing supernatural properties. According to legend, Sa Sui was the great grandmother of the Dong people, who sacrificed her life defending her village in battle before jumping off a cliff to save them. She is omnipresent and omnipotent and is believed to still protect the Dong wholeheartedly.*
I will revisit the Dong in a later article no doubt. The stunning Wind and Rain bridges deserve perhaps an article of their own. But for now, I do hope you enjoyed the video. It really is only recently that we, as foreigners, have had such efficient access to this beautiful corner of the World.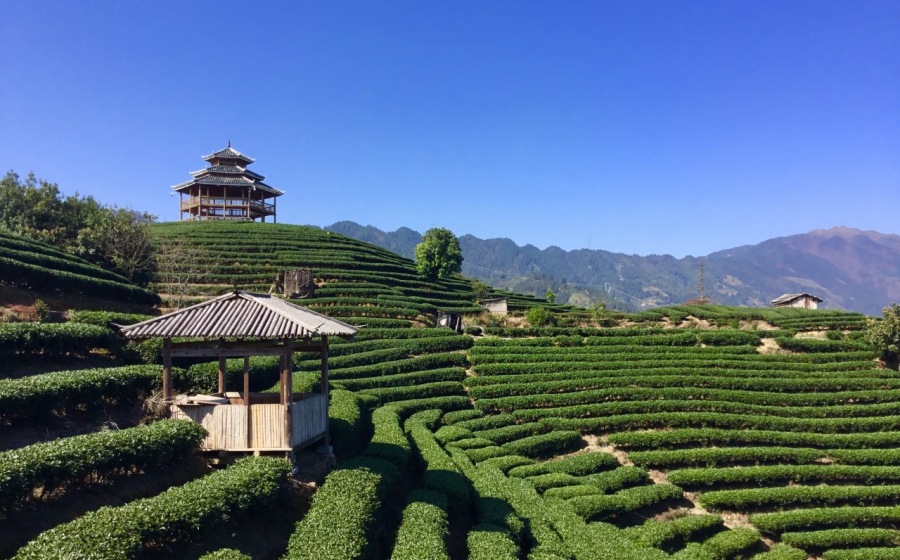 *Source: Dong Ethnic Group's Sacrifice Ritual to "Sa Sui"
""
You have no groups that fit your search