5 years ago · 2 min. reading time · visibility ~10 ·
Sleeping with Elvis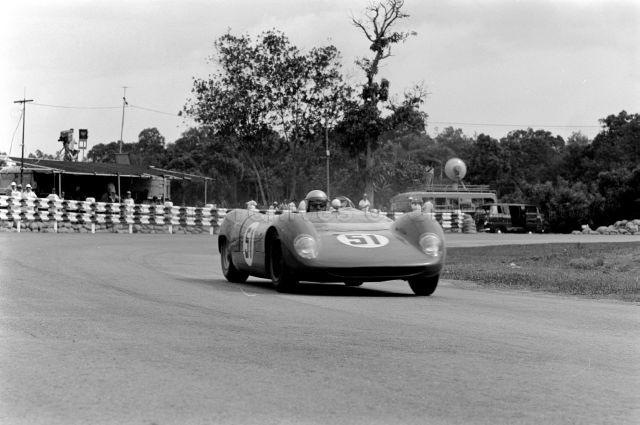 Heaven knows why I came up with that title. Actually there was a warped thought process behind it. In just under six hours, the pit-lane exit will be opened and the cars will embark on a reconnaissance lap before taking formation for the start of the 2016 Formula 1 Singapore Grand Prix. Nico Rosberg will take pole, followed by Daniel Ricciardo and Lewis Hamilton. At 8:00pm local time, the cars will roar off the starting grid in an ocean of artificial light that can be seen (and probably heard!) from the moon. The race is one of the highlights of the Formula 1 season being a pretty cool night race on a street circuit. I have fond memories of driving to work on those pristine streets. It is a truly great circuit with a stunning backdrop.
Back in November of 2007 while stationed in Singapore, I was enthralled at the announcement that Formula 1 would be
coming to Singapore the following year. When offered a position in China, I despaired that I would miss out on the first race. But not many people know that Formula 1 in Singapore dates back to September 1961 when the Orient Grand Prix was held on a circuit comprising the Upper Thompson Road. The following year, the race was renamed the Malaysian Grand Prix, and when Singapore gained independence, it naturally took on the name the Singapore Grand Prix starting 1966. This continued until 1973 when the race was discontinued. The official reason given were safety concerns with 7 fatalities over the short 11-year history of the race. This was a fast and furious circuit with corners and bends with names like "Devils and Snakes".
What prompted this little article was a recent conversation I had with my mother. I was prodding her for information on a Cooper speed record attempt at Monza when she suddenly had a flashback of her meeting with Lee Kuan Yew. "Lee Kuan who?" I hear a few of you mumble. Most of you will know the name and a bit of history, but for those that don't, Lee Kuan Yew is a pretty big deal. He was Singapore's first Prime Minister and essentially a founding father of a nation that went from third world tropical island just North of the Equator with almost zero natural resources, to first world nation and 3rd most competitive country in the world (IMD World Competiveness Yearbook). She'd never mentioned this before. It was a big deal! And I was thinking, how could I explain this to a predominantly Western audience?  I thought of the movie "Into the Night" where Michelle Pfeiffer's character Diana says:
"Elvis wouldn't do this, I knew him"
Charlie responds "You may have fucked him, but you didn't know him".
Perhaps using Elvis is a wrong analogy. Perhaps Gandhi, Mandela, or Kennedy might have been more appropriate. But suggesting this meeting was like meeting Elvis worked well as click bait. I mean you are here right? Yes I could have called it "Meeting with Lee Kwan Yew" and on hindsight, maybe that would have worked just as well. Sorry... 
Although I do not know much about the visit to the Istana back in 1963, I do know that it was an official invitation to the drivers of the Grand Prix.
Arthur Owen finished 5th that year following gearbox troubles, but would return the following year in a 1980cc Brabham-Climax BT8A only for the race to be cancelled after practice.
In just a couple of hours, I will sit back in my armchair and watch the race. I am not a Formula 1 fan. I've been to a number of Grand Prix races, and frankly, it's boring stuff these days. But tonight's race is different. I will imagine conversations held on that day 53 years ago, the day my parents met Elvis.
Title Picture: Arthur Owen navigating "Devils and Snakes " in a 1980cc Brabham Climax at the third Malaysian Grand Prix held at the Upper Thomson Road circuit. Credit: National Archives of Singapore.
Clipping: Chronicle of Singapore by Peter Lim (Editor)
Sources: Motorsport Magazine "Singapore Fling" March 2006 – "Dancing with the Devil" October 2008
Dean Owen is Co-Founder of Quimojo, a revolutionary new concept in Global Campus Recruitment.
You have no groups that fit your search