4 years ago · 3 min. reading time · visibility 0 ·
Shaken, Not Quite Stirred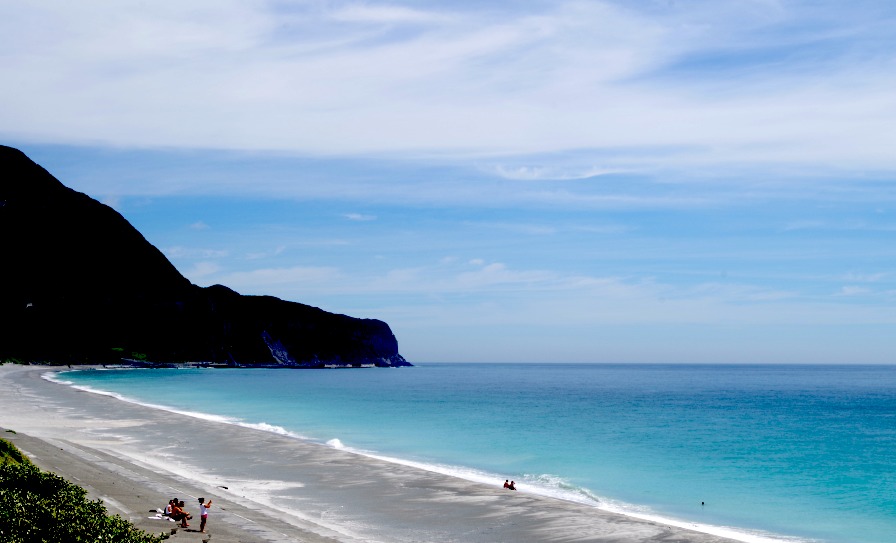 Oyama lay sleeping on the neighboring island. She had a history of insomnia, but when she did sleep, she was prone to waking up without notice. But it had been 17 years since last she awoke.
We had arrived on the overnight ferry from Tokyo. We had not booked cabins and were happy to spend the 8-hour ride on our $10 tatami mat on deck. There were girls everywhere. Surfer girls, girls in yukatas, girls in bikini tops and micro shorts. I turned the music up. I'd brought two CD's for the trip, Bob Marley and Japan's favourite beach tunes courtesy of the Southern All Stars. I'd done the trip many times with the Marshall's crew of misfits. This was Koko's first time. We stayed up all night, partying on deck with the Tokyo youth crowd. We learned that DJ's from all over the world were converging on the little island of Niijima this weekend for the biggest beach trance parties ever organized. Bad timing I guess.
Niijima also had a bad rap as a place where girls lose their virginity. They called it "Nampa-jima" (Girl hunting island), a place where it was said to be easy to pick up girls on the beach. I'd met Yoko there years earlier during my slutty period.
Docking as the sun rose, we rolled our mat, packed our gear, and scampered onto the island in a queue of longboard wielding beachboys. First stop, the rent a bike station, and within minutes we were cycling the long road to the Surf Lodge at the far end of the island. Keen to hit the beach asap, we checked in, passed on breakfast, and hopped back on our bicycles. A few minutes later we gasped in awe of the greyish white sandy beach and the vast blue expanse of the Philippine Sea. We shared the beach with Bob on my "rajikase" (radio cassette recorder) and literally nobody else. Hard to believe that, technically, we were still in Tokyo.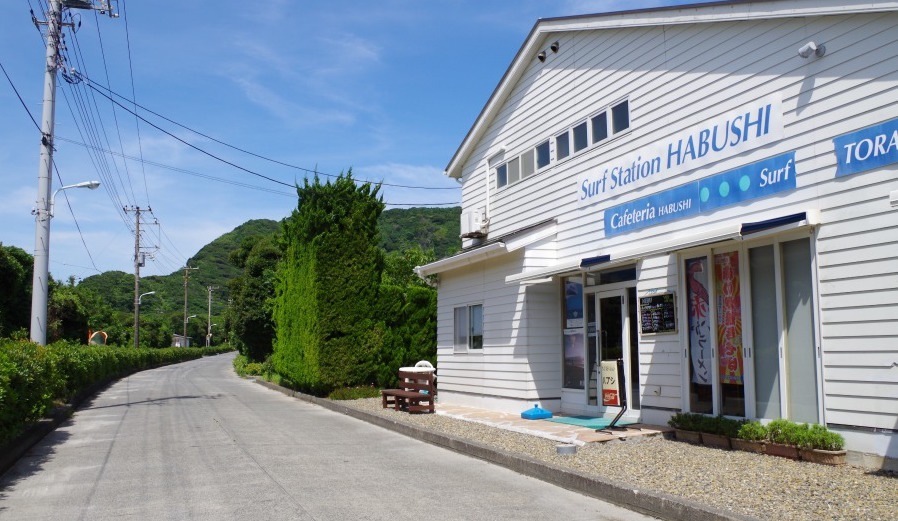 In stark contrast, my last beach trip was to nearby Enoshima beach to watch the first sunrise of the new millennium. We gathered around the huge bonfires in the freezing cold of winter waiting for the World to end with Y2K. 'Twas a spectacular sunrise.
That afternoon we headed back to the Surf Lodge for some grub and a nap. As if by fate, we woke up bang on 4:00pm. I rose out of the desperately thin wooden bedframe and went to pick up my camera. At 4:02 I found myself knocked down, grabbing on to the floor tiles for fear of slipping off and into oblivion. It was as if Godzilla had shaken a ragdoll. For a brief ten seconds, the world seemed to be collapsing. Koko jumped out of bed, opened the door, and stood under the frame. I'd seen lots of Earthquake preparedness videos, but for some reason I thought my best action was to play dead. I guessed I'd still be standing if I actually knew some surfing techniques.
We waited nervously for the aftershocks. My Canon lay in pieces on the floor. But that was it….for now.
The power to the lodge was out. Our hosts graciously prepared some fish and rice over a small fire and the few guests spent the night under torch and candlelight.
The next day we were informed that the island was being evacuated and the trance parties cancelled. The other guests promptly checked out but Koko and I decided to stay until someone came and forced us out. We cycled to town to see the damage. Landslides partially blocked out way. All shops were closed and there was some minor building damage. On the way back we passed a family farming crops in a field. They offered us freshly mined Japanese cucumbers which we passed on to our hosts to pickle for the coming days.
Whispers from other stubborn islandgoers told us that despite the arrival of the Self Defense Force on the island, they would hold one trance party at a secret location for the few that remained. I had no clue what trance was, but we went anyway. Wasn't much else to do that night.
Living in Tokyo for many years, I'd experienced numerous earthquakes. We become immune, often notified of an earthquake by the gentle swaying too and fro of a ceiling lamp. They would often last a minute or two. It was even kind of therapeutic. Those ten seconds on the island of Niijima were violently different. Granted there were no gaping cracks in the ground like in the movies, but it was a notable reminder of nature's mighty hand. It also heralded the start of a major earthquake swarm and volcanic activity that would plague the Izu Island chain in the coming weeks. A month later Mt Oyama on neighboring Miyakejima awoke with such a ferocity that a plume of ash spewed 14km high. The island was evacuated and it was only 5 years later that residents were allowed to return. Our little ten seconder measured a whopping 6.4 on the Japanese intensity scale of 7, or 8.1 on the more familiar Richter scale. Fortunately there were no fatalities that day, with ten people severely injured. The epicenter was about 6km below the seabed and about 95 miles from central Tokyo. In a way I am thankful for the wake-up call as eventually we did get off the island a couple of days later. I would not have wanted to be around for the subsequent earthquakes, and to see the fire-breathing girl in action. Would have been quite a different result had she woken up first.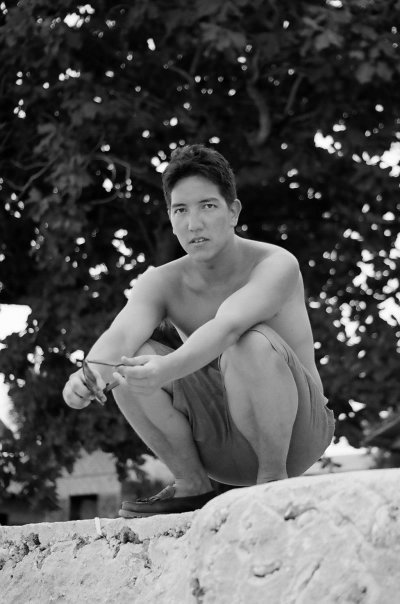 Further reading:
The Town Where Everyone Wears A Gas Mask – Savannah Cox, February 2, 2016
Chasing Waves South of Tokyo – New York Times, June 19, 2013
Niijima Island and Me – Kazuya Yamaguchi, May 13, 2015
"""
You have no groups that fit your search