5 years ago · 2 min. reading time · visibility ~10 ·
Letters from Manila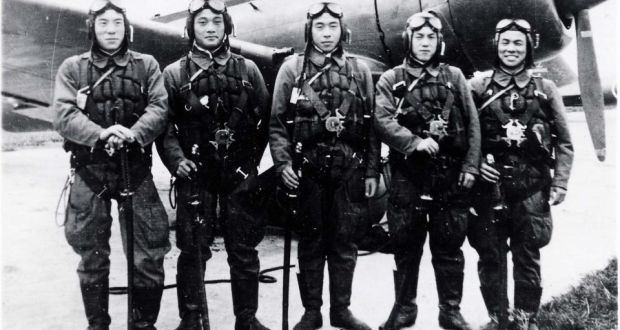 25th October, 1944, Philippines
"Dear Father,
It is with deep regret that I write to say this will be my last letter. Just this morning, we were given a simple slip of paper with mission details and three choices. To eagerly volunteer, to volunteer, or to decline. All members of my squadron volunteered.
We celebrated the news with sake, although I do not understand why. When I think about the safety of my family, declining was not an option. Yoshi, my friend from my Keio University days, is frightened. It is quite unbelievable to think that we graduated just last summer, and now we find ourselves on our final days on earth. Our squadron has been given the honour of this secret mission and we do so "willingly" in the name of Showa Emperor.
They have asked us to write a will, which I duly enclose. Please take care of my new wife, Tomoko. She will be with child, soon after the New Year, so I ask that you support her and the baby. Although this mission was only asked of single and childless men, I could not live with the shame of not volunteering. Please say sorry to her for me.
It is not my position to question why, but only to serve. My one regret is that I am not able to continue the business you have worked your life to create. Please tell mother not to worry. We have had time to prepare, and tonight we feast on my favourite eel with rice. I am sorry to leave you all so early. Please take care the coming cold winter. I wish once more we could witness Spring and eat red bean buns under the cherry blossom.
Your loving son,
Ichiro"
In the summer of 1944, facing an ever-encroaching American Naval fleet, in a bid to repel the enemy from taking the Philippines, a new strategy was proposed. Given the dire shortage of military planes and pilots following humiliating defeats across the Pacific, it was proposed to make every plane count through the use of ramming attacks guided by the pilots themselves. There were no heat seeking, laser guided missiles or smart bombs. Air Fleet Commander and Chief Takajiro Onishi argued that Japan just did not have the necessary quantities of bombs to ensure destruction of a target, so the idea was to have a human guidance system to ensure accuracy and destruction. It was reported that in order to test the strategy, a certain Rear Admiral Masafumi Arima removed his rank badges and distinguishing marks and led a sortie of Mitsubishi A6M "Zero" fighters against an approaching US fleet. When the sortie failed to return, the Japanese announced that the Rear Admiral had bravely sacrificed himself by deliberately crashing into the deck of the USS Franklin. Although the Franklin did report some damage, it was likely the minor damage was caused by falling debris from a shot down fighter. But the Japanese propaganda machine spread the story of the "heroic" Masafumi Arima in order to inspire a new breed of warrior, the Kamikaze, or devine wind.
What is testament to the values and guiding principles of America; bodies of kamikaze pilots were often recovered by the American crews and buried at sea with full military honours.
Lieutenant Ichiro Watanabe, my letter writer above, is a fictional character named after a friend of mine from my Keio University days. I like to think that his plane never reached his target and he was forced to ditch it into the sea since they only carried enough fuel for a one-way journey. He washed up on the beaches of Santiago Island where he managed to evade capture through to the end of the war. When finally he was reunited with his family, his new daughter Sakura, which means cherry blossom, was celebrating her first birthday.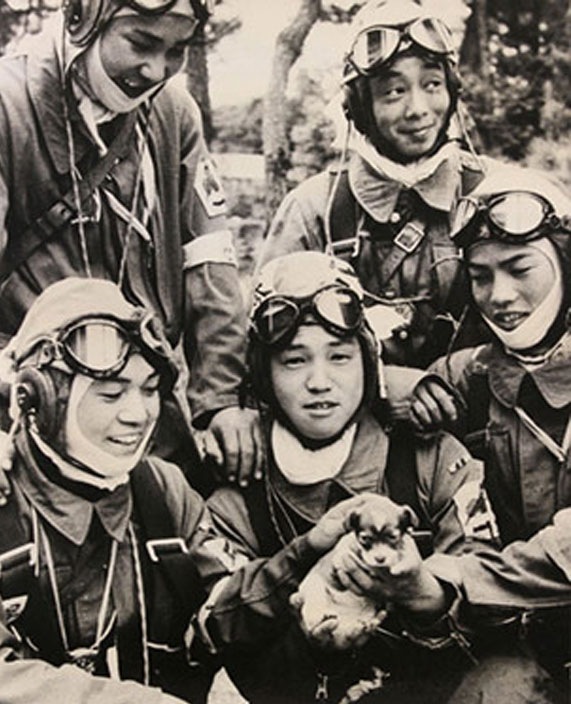 If you enjoyed this article, you might also enjoy:
Dean Owen is Co-Founder of Quimojo, a revolutionary new concept in Global Campus Recruitment.
""
You have no groups that fit your search