5 years ago · 2 min. reading time · visibility ~10 ·
In Love with Benito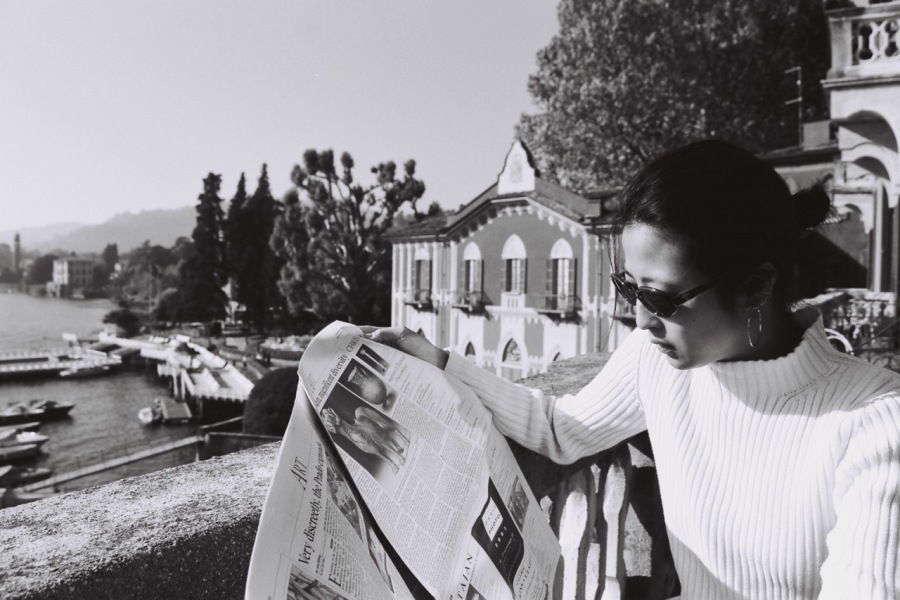 She awoke to a ferocious banging on the door.
"Hurry Signorina, you must leave now!"
Through a crack in the curtains she could see it was still dark outside.

"The British have taken Bologna and are coming this way! You must leave now!"

"What should I wear?" she asked.

"Here! You wear these" the man said whilst lowering a small leather case to the floor.

"5 minutes!" he snarled before leaving the room.

She rose from the bed naked and approached the case. Placing it on a side table she clicked it open.
Certainly not the white cottons and linen suits she was used to, but she knew what was at stake.

"Contadini!" she mumbled.

As she started dressing, she could hear all manner of commotion coming from downstairs. "Was it all worth it?" she asked herself. She loved him like crazy, and the sex was magnificent. The man was insatiable for heavens sake. But the rumours, the gossip, the stares. And just once she wished he would stay the night.

She rushed on the clothes and glanced briefly in the mirror. Disheveled is what they want, disheveled it is.
She left the room and ran downstairs. In all the panic she'd forgotten to wear panties. Oh well, she thought. Maybe they could play games on the way.

Men escorted her outside to the car. It wasn't her gorgeous Alfa 6C, a gift from HIM all those years ago. It was apparent she would not be driving today.

Marcello, her loyal brother, was there to greet her. Getting into the backseat of a black wagon she hugged him tightly. Silent apologies.

"Ciao Milano" she whispered as the convoy lead off.

She could see the German armored cars ahead. No doubt he was up there, but what about Rachele and the children?

They settled in for the ride. They were headed for Lake Como and then off through the Alps and into Switzerland. They would be safe there, for a while. Then hopefully Spain.

As the convoy passed by the Lake, she remembered fondly the boating trips they took, just the two of them, away from the scandal. He was just like a kid at the steering wheel. And then that time he ravaged her on the island in the center. She smiled.

A few minutes later, the convoy came to a stop.

A partisan roadblock just outside the small town of Dongo. Ahead she saw a German soldier get out and start talking to the partisans. After what seemed like an hour the convoy started slowly moving again.

"No Italians" she heard. They were checking each car and letting only Germans pass.

"What'll we do?" she asked her brother.

"Don't worry, they don't know us" he reassured her.

As her car approached the roadblock a group of partisans converged on the car. "Papers" one asked as the driver wound down his window.

All at once, she glimpsed the sight of HIM being led aside by a partisan group. Even now he stood magnificent, but his German coat and helmet could hardly mask his true identity.

Realisation led to amusement, and then rejoicing!

They had captured Il Duce.

That night she spent with her love, guarded by a band of fellow countrymen. It was to be their first, and last night they would spend together.

The trial and execution was swift and brutal. Their shot and battered bodies were taken to a gas station in Milan where they were unceremoniously hung upside down along with 5 other so-called traitors. It was soon apparent that she had not worn underwear, but the crowd still pelted the bodies with stones. One good Milanese passerby saw the shame and disgrace and climbed up the stand to pin her skirt to her legs and stop it from falling. She was a lover to a Fascist dictator, but she did not deserve that. Nobody deserves that. 

Claretta "Clara" Petacci was mistress to Benito Mussolini, a man 28 years her senior. They were executed on 28th April, 1945 by partisan firing squad. Her brother Marcello was shot trying to escape. This account of her last days is inspired by true events, but is in no way to be taken as actual historical fact.
The title picture was taken by the author at Lake Como not far from where they were captured.
Dean Owen is Co-Founder of Quimojo, a revolutionary new concept in Global Campus Recruitment
"
You have no groups that fit your search