5 years ago · 2 min. reading time · visibility ~10 ·
For Sale – Wife, and Gifted Illustrator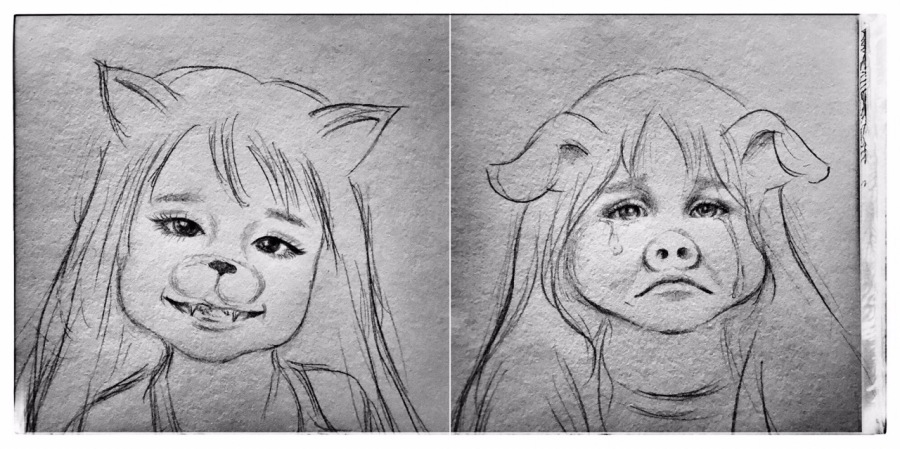 Well I think she is gifted, but then again, I am biased.
When little Ashley woke up crying this morning, she recounted, in little English, a dream she had of her first day at the new school, which incidentally is a couple of weeks away. We went to visit the school last week and little Ashley got to meet her new class. We introduced little Ashley to the children and the teacher prompted the whole class to say "Hello Ashley". The kids did their best to respond, but clearly displayed difficulty in pronouncing the English name. Little Ashley cried little tears so we hit the school playground and she soon realized what a fun school this could be. Being the only foreigner in her class, she clearly felt different. I suspect her anxiety seeped into her dream.
A beautiful Saturday morning and stock markets closed (thankfully), I decided to make brunch with those lovely perilla infused sausages we picked up at the Japanese butcher. As I laid the dining table, I saw the sketchpad opened up with two freshly drawn sketches, one on each page. It is not often that Lei Lei has time to sketch, but today she did.
"What are these Lei?"
"This was little Ashley's dream!" said Lei nonchalantly. She was clearly more interested in the sausages.
"These are good! You really should do something with your talent"
"This is China! Everybody can draw here"
As usually, she was right. I remembered the Hong Kong kids at school back in England. They were good.
"Draw a naked girl's private parts!" one of the lads ordered. Low and behold, within a couple of minutes I saw sketchings of the most beautiful things I've ever seen. I had no idea what they were or whether they were accurate. To me, they looked like orchids.
It was the same in Japan, Taiwan, and China. Literally everyone could sketch. Don't ever challenge your Asian friends to a game of Pictionary.
I came to the conclusion that it must have been something to do with calligraphy classes where children are taught how to write tens of thousands of Chinese characters. When my old boss set up a new company, for the logo he wanted a perfect circle to be brushed with inkstone and fude. To this, he turned to a Japanese calligraphy master who, in one attempt, brushed the most beautiful circle.
I still think Lei Lei is hugely talented, and suggested she become an illustrator. In a way, she already is. She is a budding makeup artist. Her last assignment was for Chinese moviestar Ariel Aisin Gioro on some TV show gala performance. But instead of painting faces, I can't help but feel her talent would be better used to illustrate children's books or something.
So if any of you are considering writing a children's book and are in need of an illustrator, give me a shout. I might know someone.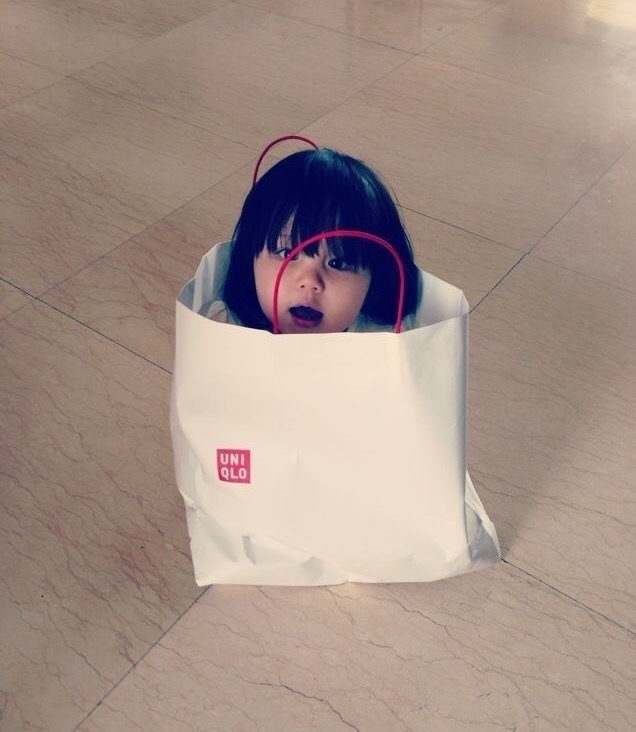 And no, little Ashley is not for sale...
Picture credit: Lei Lei 
Dean Owen is Co-Founder of Quimojo, a revolutionary new concept in Global Campus Recruitment.
You have no groups that fit your search