5 years ago · 2 min. reading time · visibility ~100 ·
Fish seeking Missiles – Cormorant fishing on the Li River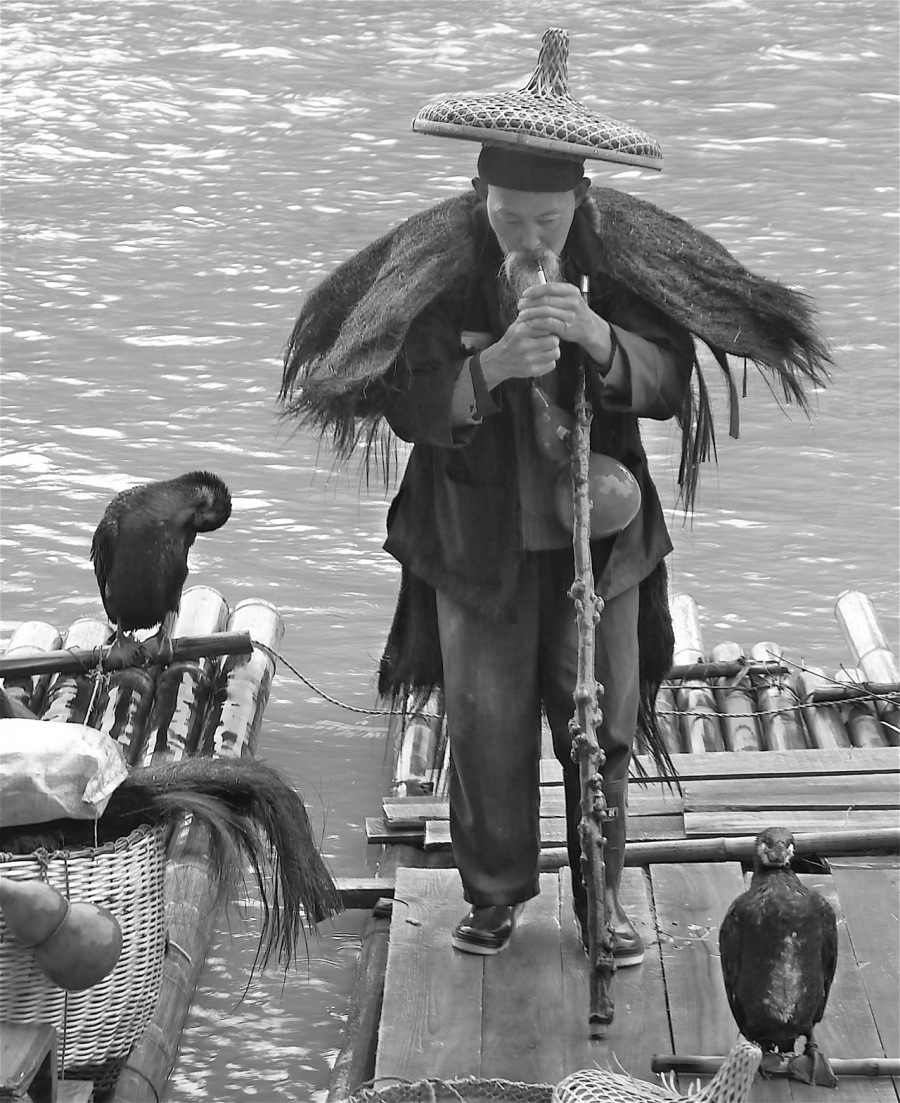 In the deep South of China lies the picturesque Li River that runs peacefully from Guilin to Yangshou. Famous for the Karst limestone peaks that dominate the countryside, a visit to the Middle Kingdom would be amiss without taking a bamboo rafting trip through the heart of this uniquely Chinese riverscape.
This river is home to fisherman who have no use for a rod and hook. They are, perhaps, the last generation of cormorant fishermen, practicing a craft that dates back over a thousand years.
Cormorant fishing is not unique to China, and to this day is still done the traditional way on Lake Dojran in Macedonia, and in Gifu prefecture in Japan.
On the Li River, there are perhaps less than a dozen cormorant fishermen still active. Usually up at the break of dawn fishing for river carp, and then at midday quite happy to earn side money posing for shots with mostly domestic tourists.
The fishermen are all in the 70's and 80's and have been fishing this river since they were kids. For each of them, they form a unique relationship with the cormorant birds from the instant they hatched. 
The fishing is a relatively simple process whereby the fisherman ties a string around the neck of the cormorant to stop the bird from swallowing any caught fish. The birds then dive down into the water to depths of up to 10 meters, catching any unsuspecting fish in their path. Returning to the boat with a tasty carp, the birds are rewarded with the less appetising catch of bottom feeders and smaller fish. A good haul can produce in excess of 5 kilos of fish for a morning's work.
I have met this same fisherman in the title picture on two occasions, and on both he insisted on how famous he is, always keen to produce out of nowhere, a picture of him with the Clintons during their China visit. He also insists that he is the fisherman pictured on a twenty yuan note, but I suspect that this is a cunning ploy to get tourists to pluck notes from wallets in disbelief only to have them snatched away for each photo taken. He is, for sure, a delightful chap and I do wish him many healthy years with his demonic birds. It will be a sad day if I next visit the Li River and find him gone.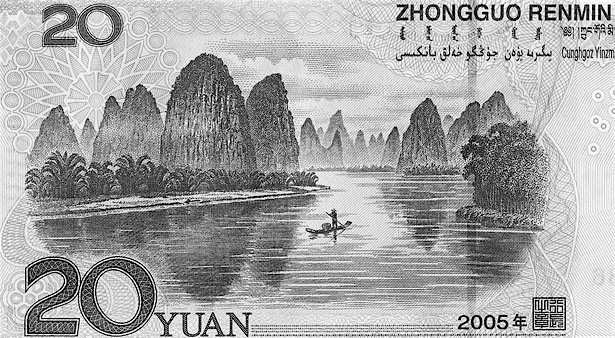 For those on a short trip to China, cormorant fishing can be seen in some of the ancient villages around Shanghai. A two hour drive from my home takes me to the water village, Xitang, famously known as the key location setting for Tom Cruise's Mission Impossible III. Xitang makes a nice day trip, and they have comorant fishing demonstrations almost daily.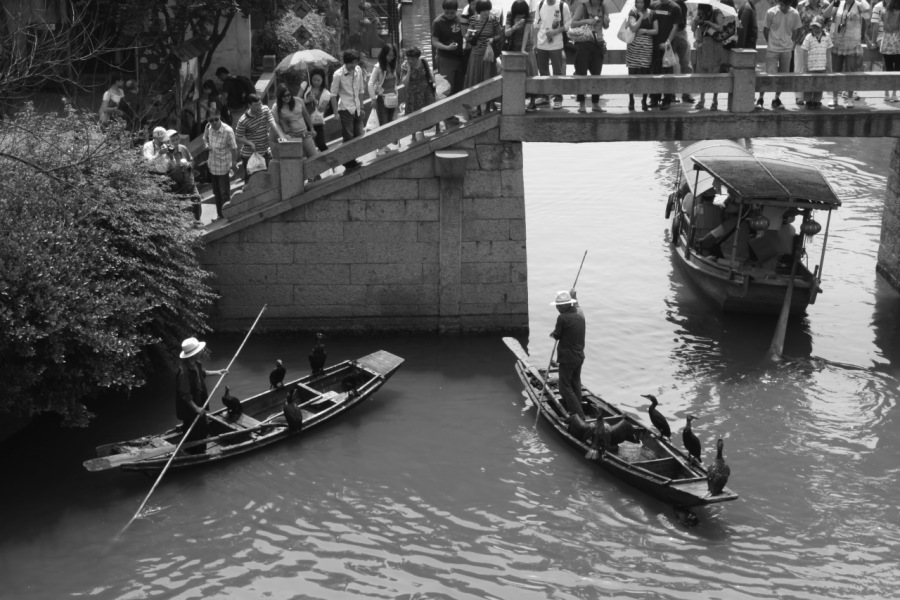 I end with this short BBC video on the cormorant fishermen of the Li River.
Quimojo, a revolutionary new concept in Global Campus Recruitment
"""
You have no groups that fit your search