4 years ago · 3 min. reading time · visibility ~10 ·
Falling Short in Bermuda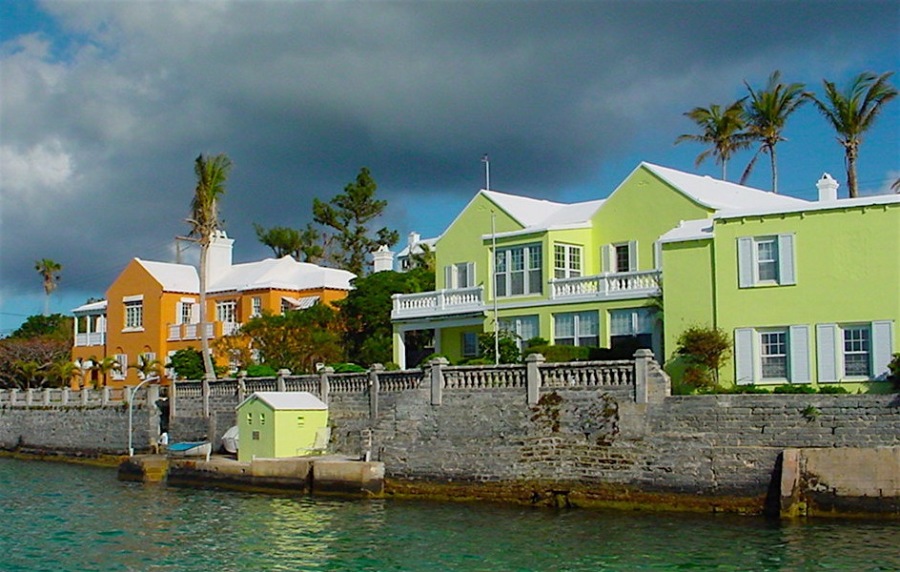 It's not often that one gets an all expenses paid trip to Bermuda. In actual fact my proposition was that, since our Global offsite was going to be in New York this year, why don't I take the opportunity to visit that juicy hedge fund client of ours in Bermuda? They bought it hook, line and sinker.
I had a habit of bringing my wife on business trips. I'd buy her an economy seat and we would switch seats on the plane. Sometimes we'd offer the business class seat to the lucky scum class guy with the seat next to hers just so we could be together.
In New York she met up with old friends and hunted down that elusive Acquamarina Saffiano bag that was trending the streets of Tokyo. I was off to New Jersey for some pizza making team-building exercises. A few days later we found ourselves on the plane to Bermuda on some crappy American airline curiously named American Airlines. They get a bit anal about switching seats, so this time darling, you are going to have to scum it. It's only two and a half hours!
Ten hours later I peak at the dark island below. We'd spent six hours and a bit on the tarmac at LaGuardia. Poor babe.
A while later we found ourselves rolling up to some massive flamingo pink hotel. By and large, it looked promising, but it was the gloriously black, and towering bellboy that caught our attention with a spontaneous deep bass rendition of Lee Marvin's "I was born under a Wanderin' Star". What a delightful place, we pondered, heading to the check-in counter.
Waking up to spectacular views of the beach, we headed off to explore the island. I had a singular mission - to buy a pair of Bermuda shorts and a blazer for my business meetings. Even if the hedge fund guys turned up in charcoal suits, I was sure they'd appreciate the effort to dress local.
Turns out there is not much to see in Bermuda. Pretty pastel houses dotting the waters edge, lots of boats, and that's about it! So after bagging a pair of knee length pink Bermuda's and a white blazer, we took to the stunning beach.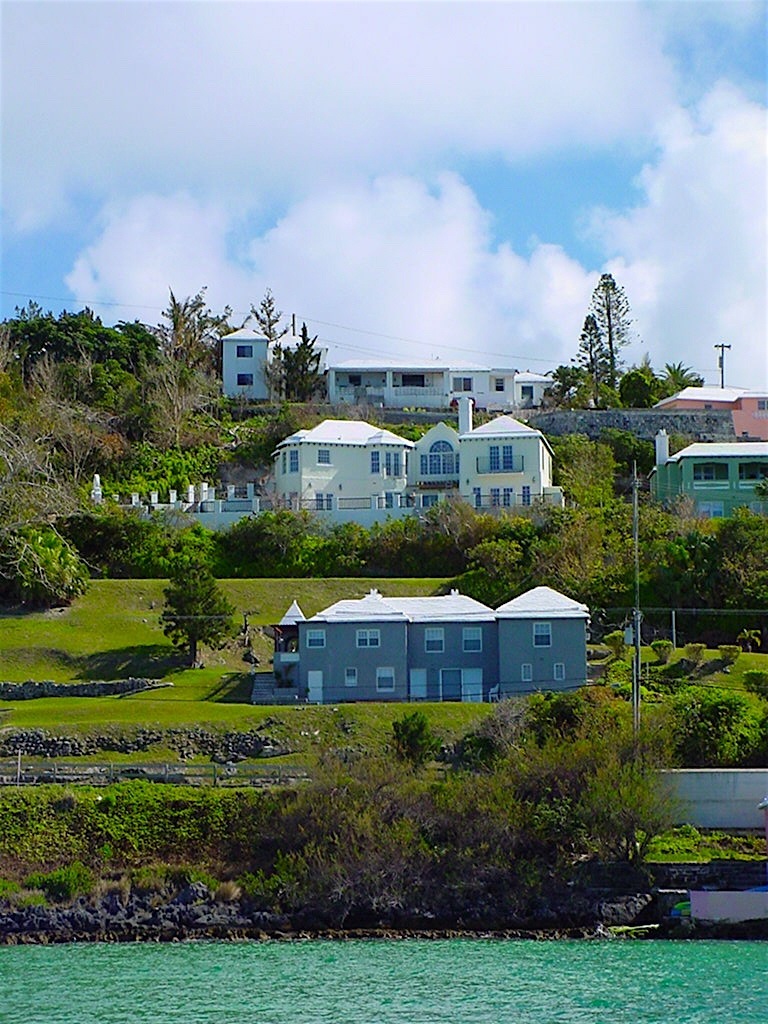 That night I left M to her own, non-sexual, devices and took a taxi to meet the clients. It was crunchtime. Would they laugh at my fresh attire?
As it goes, like most traders these days, they were decked out in jeans and polo shirts - Clean-cut, all-American West Coast guys living the dream. They appreciated the pathetic effort on my part to blend in, but took delight in pointing out I had it all wrong.
If I wanted to dress like a Bermudan businessman or politician, I'd needed a dark (not white) blazer. The shorts were fine, be they effeminately pink, but loafers and sockless feet were a no no.
The formal attire of Bermuda shorts, dress shirt, tie and blazer with knee length socks, dates back to the early 20th Century. According to local businesswoman, Rebecca Hanson, founder of TABS, purveyor of authentic Bermuda shorts, British Royal Navy officers stationed on the island paradise would often frequent a little island tearoom owned by one Nathanial Coxon. According to Hanson, "Business boomed for Coxon but his busy tearoom quickly turned into a sauna with all the steaming pots of tea
His employees complained about the heat as their uniforms consisted of a smart navy blue blazer and khaki pants.
Coxon was a creative businessman and did not want to spend money on a new wardrobe for his employees, so he took all the khaki pants from his staff and cut them just above the knee to create the very first pair of Bermuda shorts.
Rear Admiral Mason Berridge took his tea in Coxon's and thought their new uniform was "a bit of old Oxford and a bit of the Khyber Pass."
Rear Admiral Berridge decided to adopt the style for his fellow officers and coined the attire 'Bermuda Shorts.'
He later went on to credit Coxon for his creative solution and Coxon was awarded an OBE." (Source: New Bermuda shorts line sparks trip down memory lane)
It wasn't long before the shorts were being made in London to specified length and styles. It was during World War II that the trend spread to the business community during a period of dire shortages of fabrics. The General Managers of The Bermuda Bank Ltd and The Bank of N.T. Butterfield were quite concerned that their male employees may not have appropriate attire to wear. They appointed a tailor to make shorts similar to what the British Navy were using. Shorts were to be no higher than six inches above the knee, but usually three, and knee length socks were to be worn at all times with formal shoes (and not loafers!).
After a pleasant dinner with the hedge fund chaps, they told me to meet them at the Yacht club the following day. "Bring the wife!" they pleaded.
Needless to say, the following morning I headed out to Southampton's main shopping arcade to rectify my mistake. This little side trip was eating up dough like anything, what with the Prada bag and my shopping spree. But these guys were big fish. I shouldn't worry too much.
When in Rome, as they say…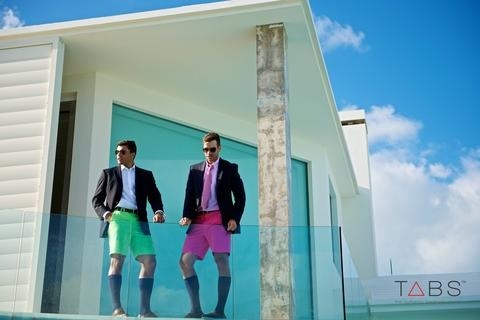 (Picture Credit: TABS)
Title picture credit: Dean Owen
"""
You have no groups that fit your search