4 years ago · 2 min. reading time · visibility ~10 ·
Beware the Dot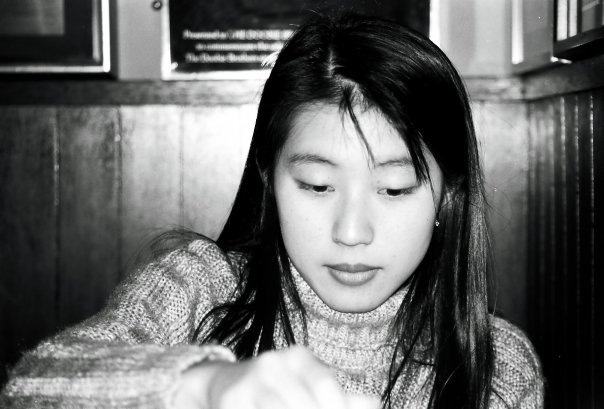 She sounded disturbed.
I expected no less.
I had always served as an agony uncle to my exes. Many of them have become good friends since breaking up. We usually keep touch via social media - an arms length relationship. But when one calls me on my mobile phone, you can pretty much guarantee it is not to share a happy story about a trip to Venice.
We spoke in Japanese. My Japanese has become progressively worse through lack of use, but it is good enough for today.
Please allow me to refer to my friend using her initial.
"K" had recently been told by a friend that her semi-nude photo had been found on the net. She sent me a link. The picture was not all that revealing, but it was clearly apparent that it had been taken secretly by a boyfriend. A quick Google image search and it was clear that the pic was gaining moderate traction on some dubiously named Japanese websites.
She recalls the trip down to Kyoto with a British businessman she used to date. She remembered the night clearly. They'd stayed in a beautiful ancient Ryokan and had spent the evening in Gion, the geisha district. She had even contemplated introducing her boyfriend to her uber-conservative parents when they got back to Tokyo. I'd met the parents years back as a nervous suitor decked up in my finest attire, a dickie Prince Charles check bow-tie and flannel suit. I like to think that they approved me, but regardless, K & D were not meant to be.
She was clearly worried that people she knew would see the picture. While comforting her, I quickly clicked on the links. The picture showed up, but with no name associated with it. That was the good news. But she is clearly identifiable in the picture. Lighting was good, and her face was pointed almost directly at the camera. She wore a traditional cotton yukata adorned with cherry blossoms, open at the waist, and standing in an elegant and minimalist tatami room. It reminded me of a scene from the movie Silk.
I told K not to worry. She felt betrayed. They had continued the relationship for about a year after he moved back to London for work. But it is rare these things last. She thought he didn't seem like the sort of guy to covertly take very personal pictures, let alone post them. Perhaps he didn't post them. She was reluctant to contact him. They had unfollowed each other a few years back.
I pondered what she could do to get the pictures taken down. It appeared to be a life-long tattoo that not even millionheiress Miss Hilton can thwart.
K is a good girl. It's not the end of the world for her. As it turns out, she can actually take action, but given that it is just one picture that is not overtly vulgar, we decided it is best to let it be for the moment. She will try to confront the Brit, at least to understand why, and if there are any other pictures she should be aware of.
But for millions of unwilling victims who get caught on film in very personal situations, there are things you can do.
How to stop compromising pictures of you being published online.
Stating the glaringly obvious, it is probably best to make sure such photos are never taken. Not easy in a day and age where cameras are dots in devices.
"
You have no groups that fit your search