5 years ago · 2 min. reading time · visibility ~10 ·
An Interview with a Turtle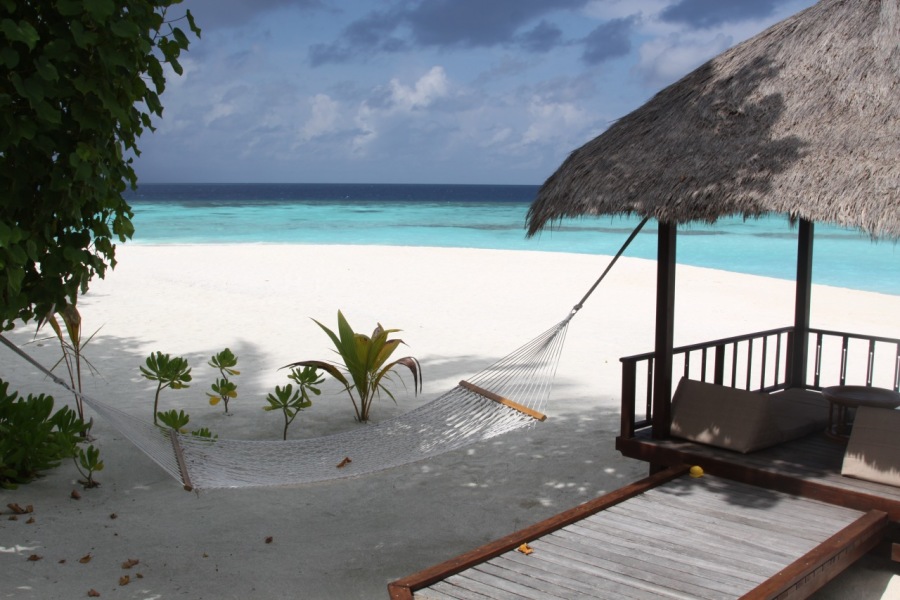 She collapsed on the bed, exhausted from the morning dive. For someone who literally could not swim a few weeks earlier, I was pretty damn impressed to have gotten her diving in open waters.
"You take it easy babe, we can do Manta Point tomorrow. I'm just going to head out to the house reef for a bit"
I got my kit and hopped out of our beachfront cottage and into the water. Fins, goggles and snorkel on, I headed out to the drop off point. There were sharks darting here and there. Harmless reef sharks. I'd chased a Black Tip for ten minutes yesterday, never got closer than a few meters.
I could feel the water turn cold as I approached the drop off. An Eagle Ray appeared from the depths. I noticed the crooked tail and thought to myself "Hello my friend". 
I would not pursue today.
I held position near the drop off. This was my favourite place in the whole world, snorkeling around the picture perfect Vabbinfaru, an island with one of the best house reefs in the Indian Ocean.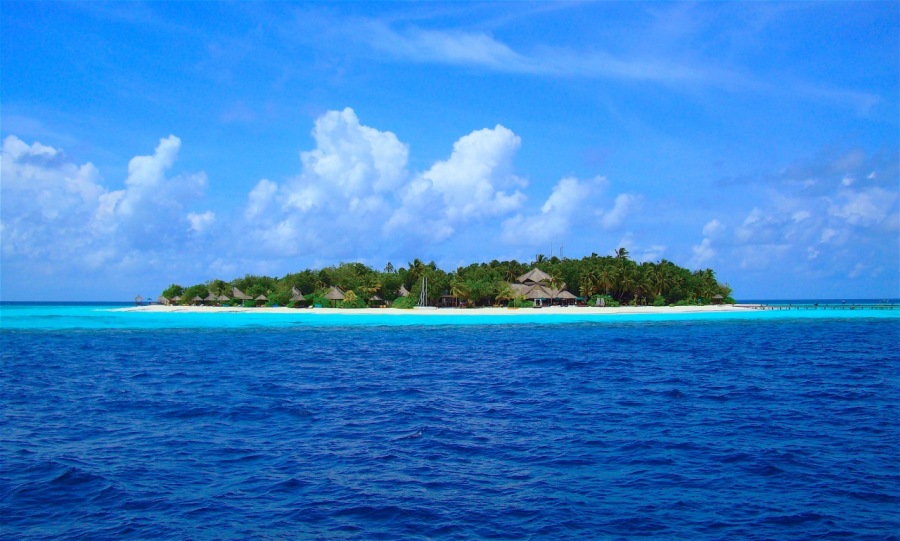 I floated above the precipice like a man on a cliff, eyes glued to the depths. It was a busy scene from Tokyo station below with all manner of marine life going about their daily chores.
And suddenly from the depths she emerged, pausing at the cliff face to take a nibble of coral. I held my breath and dived down to meet her at 5 meters. I checked her tag. She was indeed the same girl I'd met a year earlier. I kid myself that she came to meet me, that she recognized me, that she remembered me. She headed for the surface to take a gulp of air, and I followed. Then we headed for the shallows and strolled the garden together, as if hand in hand. In much the same way as our last meeting, she would lead, and I would follow. Then when I turned to head toward home, she would follow back. For one whole hour we were inseparable, just like the year before. In that hour we talked much.
She was grateful for this sanctuary, and the support of the Banyan Tree Marine Lab Green Turtle program. She says that she has more friends these days, and the seas around Vabbinfaru are literally teaming with tuppies (her word for baby turtles). She said that 4 of her adult friends recently had sat navs glued to their shells. They said they don't mind, as they know it is for a good cause, and actually the extra weight keeps them healthier! She remembered me from the year before, but said that I put on weight. After about an hour swimming, I told her I better be getting back, but would definitely come back to see her before I go.
I waddled onto the beach with my large fins, then up to our hut. My girl was lying on the four poster bed in deep sleep. I felt kind of guilty to have spent the last hour with another girl. I'll just show her the videos I took, she'd understand…
IMPORTANT
If you ever come across a marine turtle, please do not hound it. Although they can hold their breath for a couple of hours, under stressful circumstances they have been known to dive deep, run out of air, and drown. Keep your distance.
Green Turtles are endangered and facing rapidly declining populations. Main threats are habitat loss and degradation, wildlife trade of their precious shells, climate change, collection of eggs and meat for consumption, coral bleaching, and pollution.
For those that are interested, you can adopt a Sea Turtle here, or send a Turtle to Rehab here.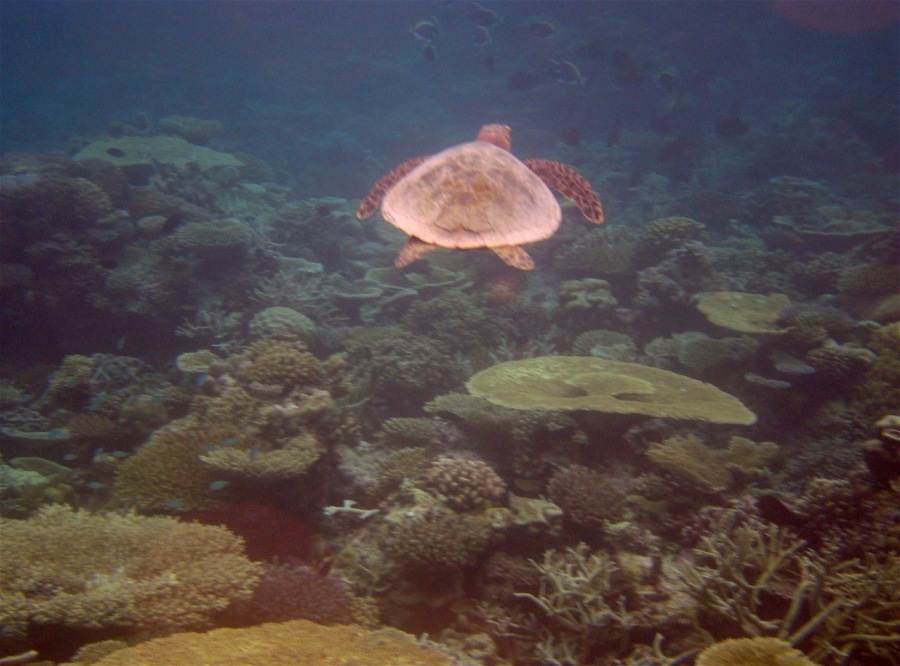 If you enjoyed this article and by chance want more, do read:
Dean Owen is Co-Founder of Quimojo, a revolutionary new concept in Global Campus Recruitment
"""
You have no groups that fit your search