4 years ago · 2 min. reading time · visibility ~10 ·
A Thousand Holes - A Taste of Marrakech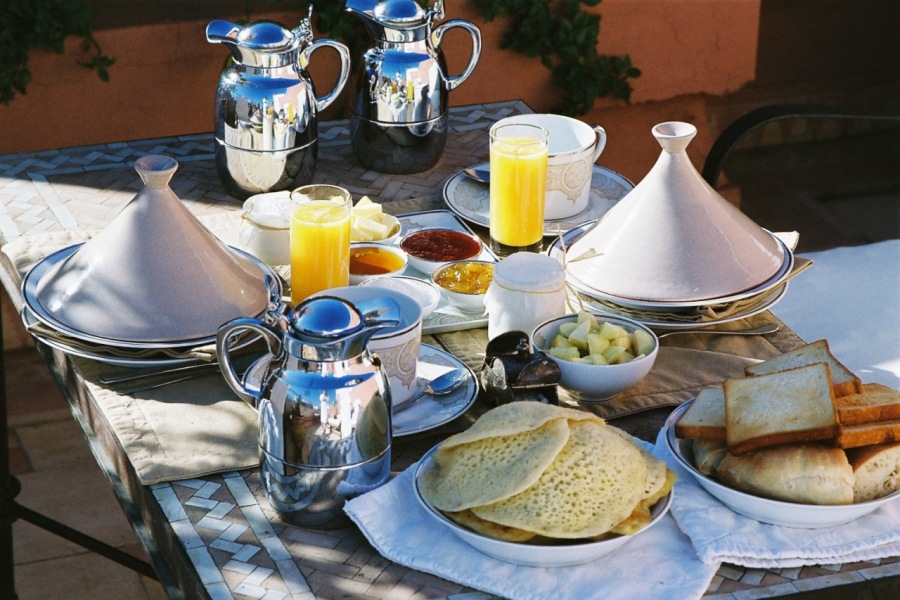 Shimmering flecks of gold flickered off the waterways. We settled down at the pagoda teahouse where the bridges intersect. Yet another ancient water town checked off my list, each unique in style, each offering up a local Chinese flavour. Rays of sunlight caught the ceiling lamp above our table refracting hues of crimson, fuchsia and marigold onto the white tablecloth. I looked up at the lamp. It looked oddly familiar and distinctly out of place. A faraway memory…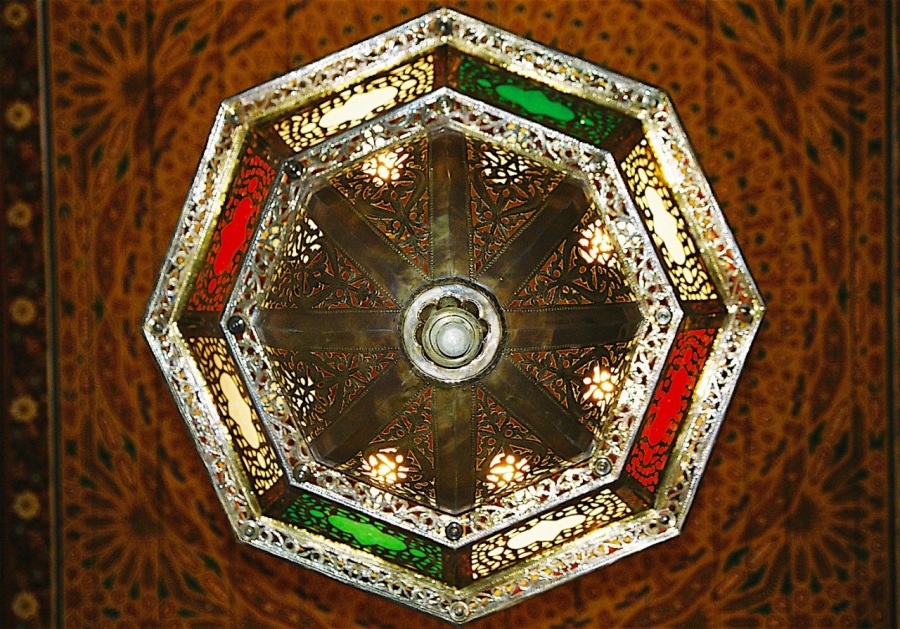 It was distant, but audible enough to wake me.
"Allahu Akbar"
"Allahu Akbar"
"Allahu Akbar"
"Allahu Akbar"
"Ashhadu an la ilaha illa Allah…"
A quick glance at my phone confirmed I was not ready. I rolled over and pulled her close.
"Wake up babe, let's go to the roof"
She needed time. She was never wired for a sudden awakening. I held her close and patted her shoulder gently for a minute of two. Then with a friendly tap tap,
"Come on babe, let's get up".
"What time is it?" she moaned.
"Five thirty, now come on babe, it's the call to prayer"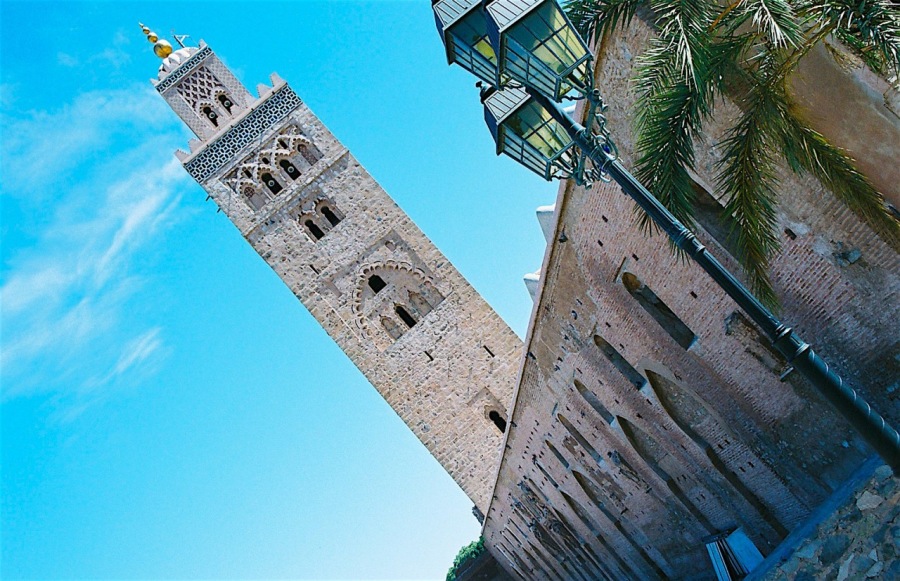 I turned on the room light with the bedside switch. The room lit up in hues of magenta, Mediterranean blue, burnt orange and green.
"Let's go to the Medina after breakfast and get one of these mosaic stained glass lights." I said, pointing up at the ceiling.
I donned my kit and she slipped into a plush white bathrobe. We opened the door onto the inner courtyard. The sky was beginning to pink as we headed for the roof. The dreamy chant could still be heard emanating from loud speakers atop minarets.
"Would you like breakfast sir?" said a man in a crisp white tunic.
"Orange juice, coffee, and some of those mille trous pancakes please, yes thank you!"
The thousand hole pancakes, or beghrir, as they are called locally, are delightful crepes made of semolina flour. At this particular Riad, they were served with a honey butter mixture infused with orange peel. North Africa's version of marmalade on toast perhaps, but with Arabic coffee, life could not be more perfect.
We spent the day lost in the souks, haggling with rug and antique salesmen. Our guide took us to the infamous tanneries where leather is cured in a mixture of cow piss and pigeon droppings. The sprig of mint given to us upon entry did nothing to drown out the stench. The clay pit holes oddly reminded me of the pancakes.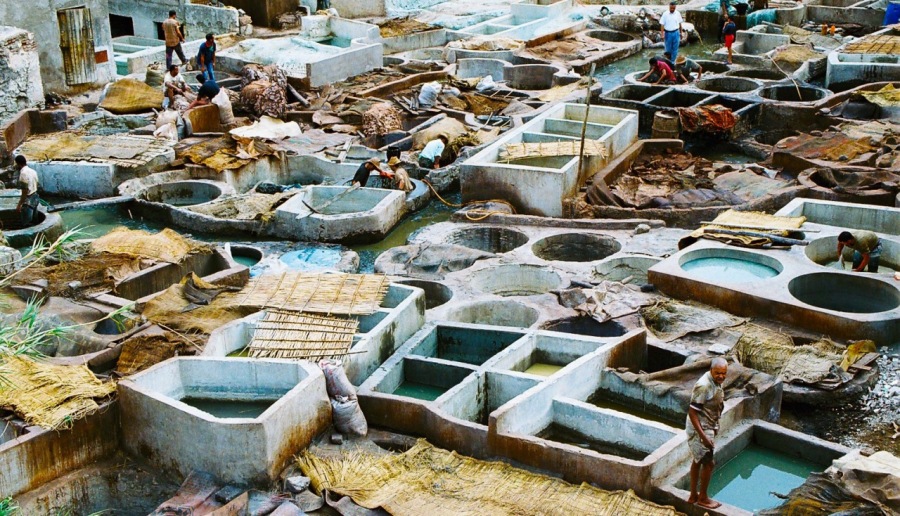 The Tanneries
We would pass on another night of snake charmers and sheep heads at the incredible open air market Jemaa El Fna. Instead, perhaps we try the infamous camel burger at Café Clock.
This was a magical city.
"Do you want to have dinner?" my wife asked.
I was back in China.
The teahouse was packed and the staff had laid out an array of condiments to go with our tea.
"Here is the tea menu darling".
I leafed through the extensive menu. Longjing, Pu'erh, Jasmine, Bai Mudan. I wasn't in the mood for any. My mind was in Morocco.
I looked up at the hanging lamp, and then to the waiter asked…
"Do you have any mint tea?"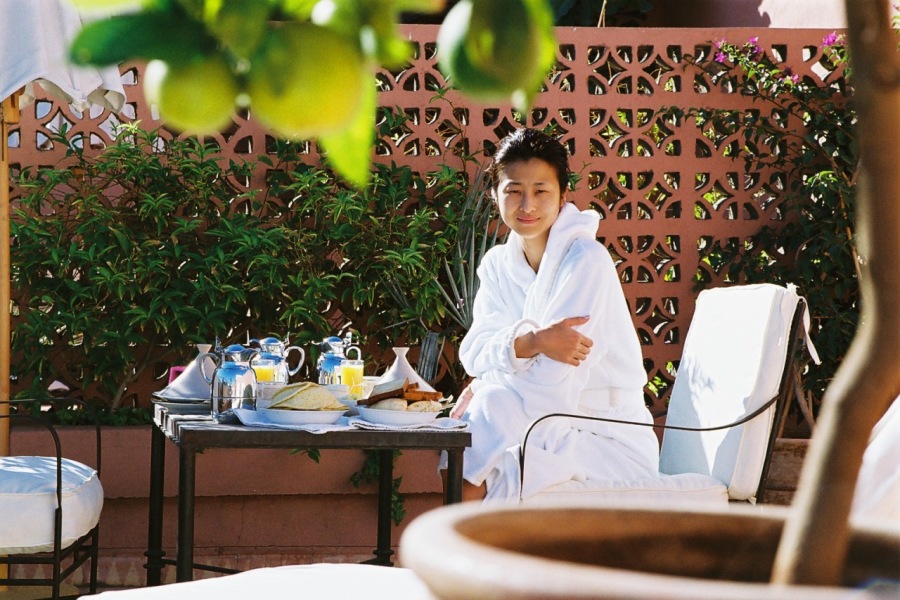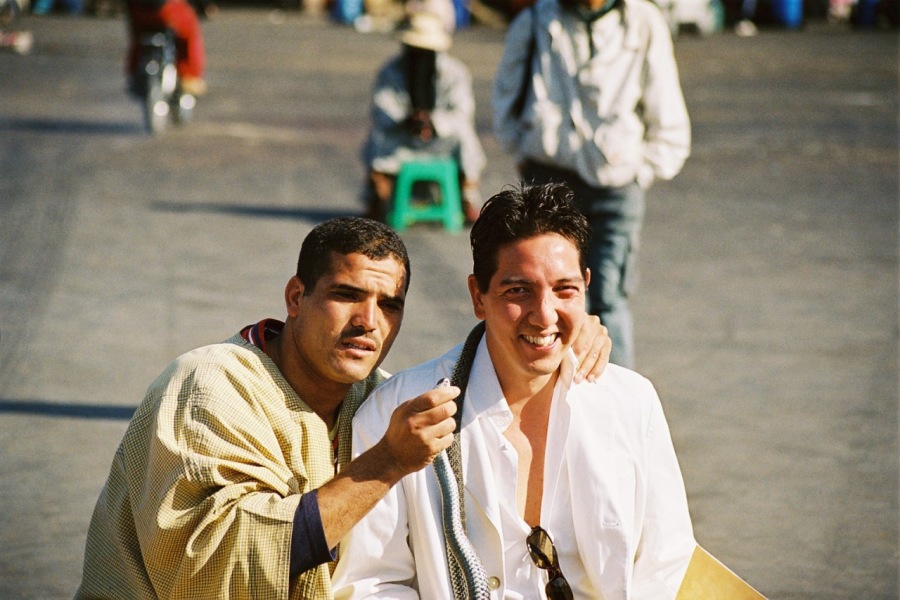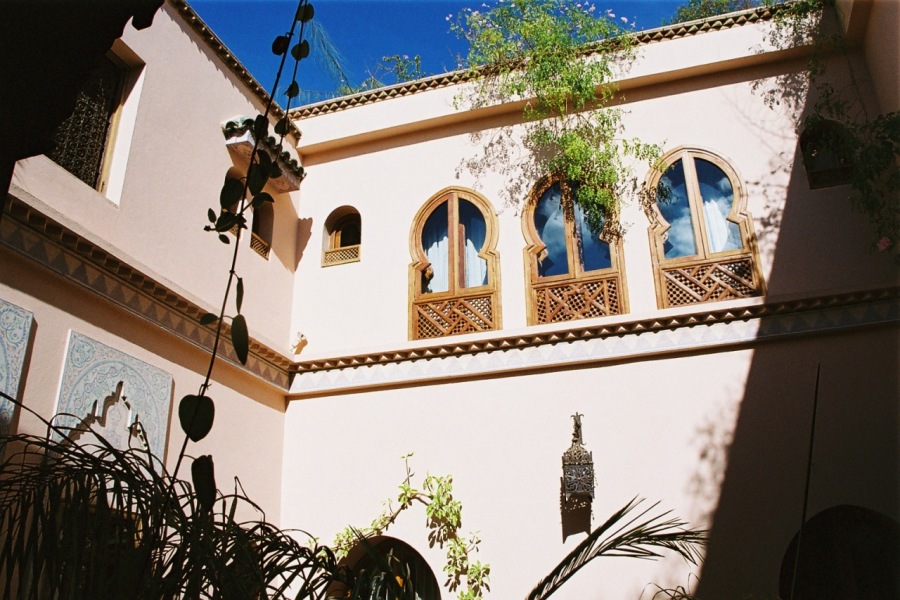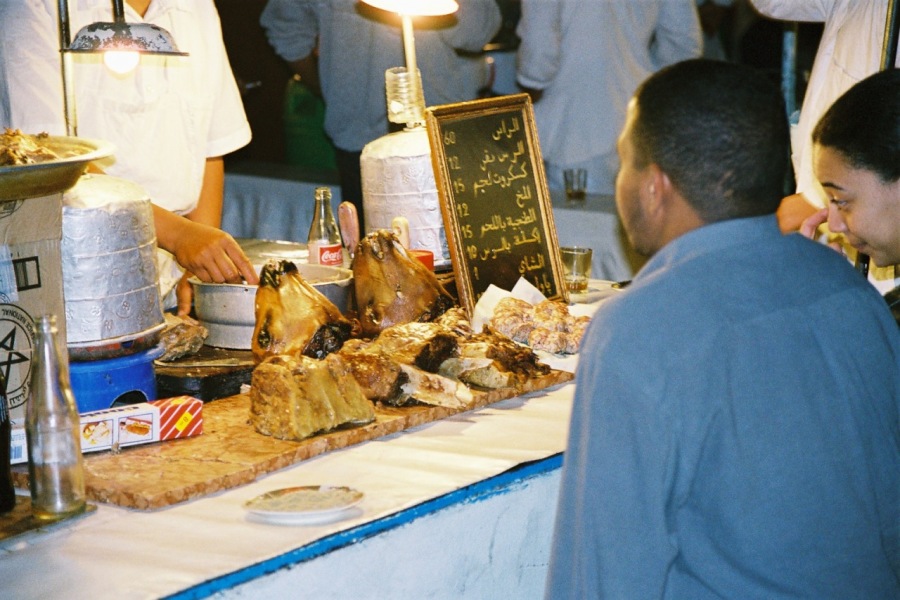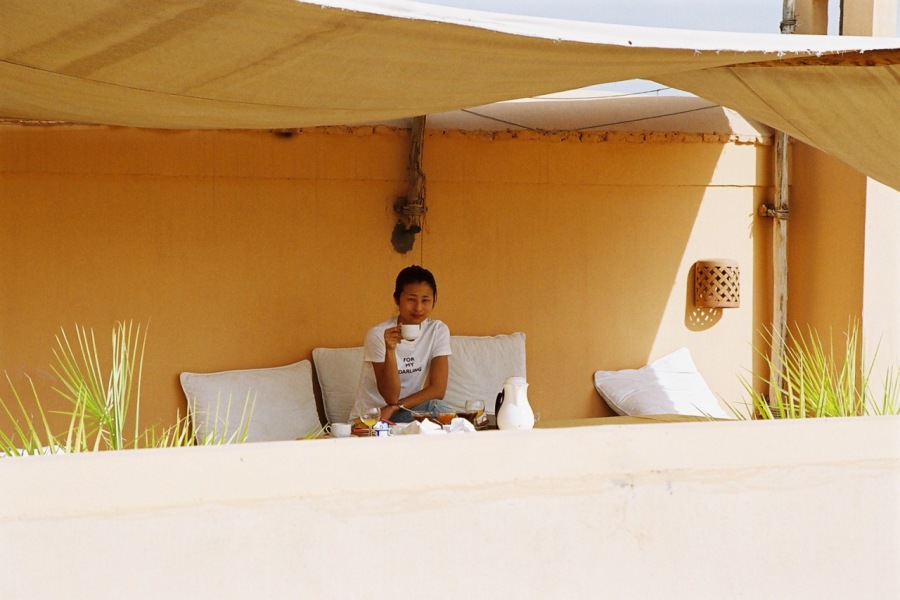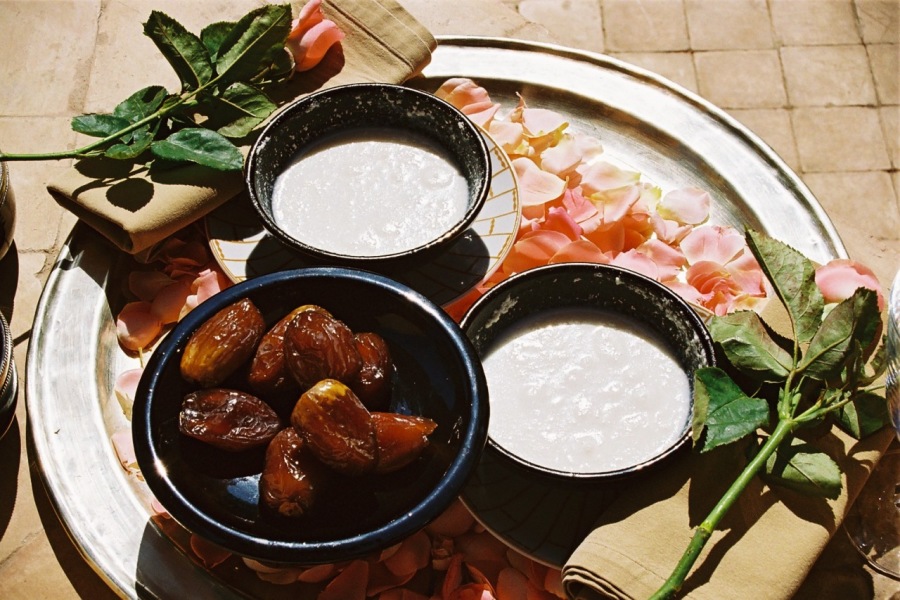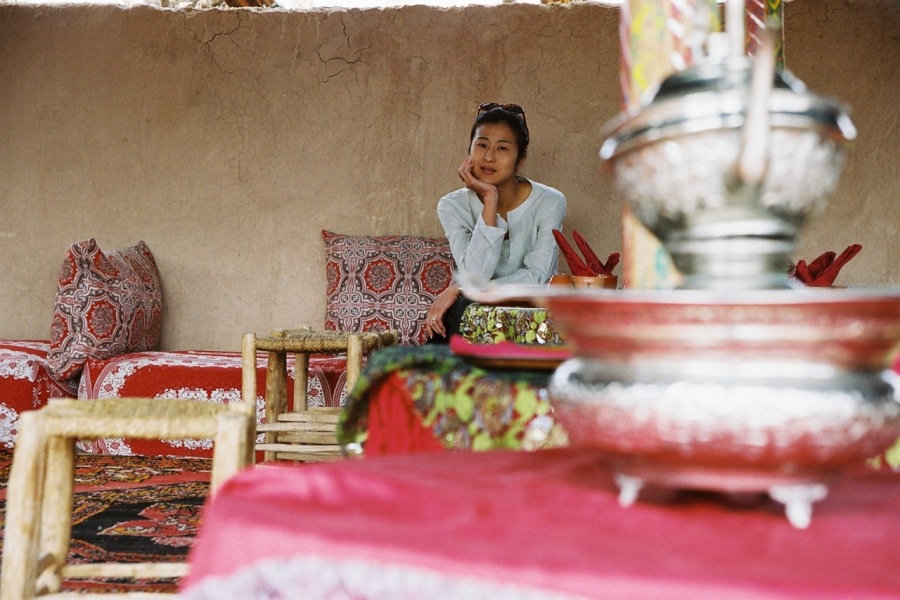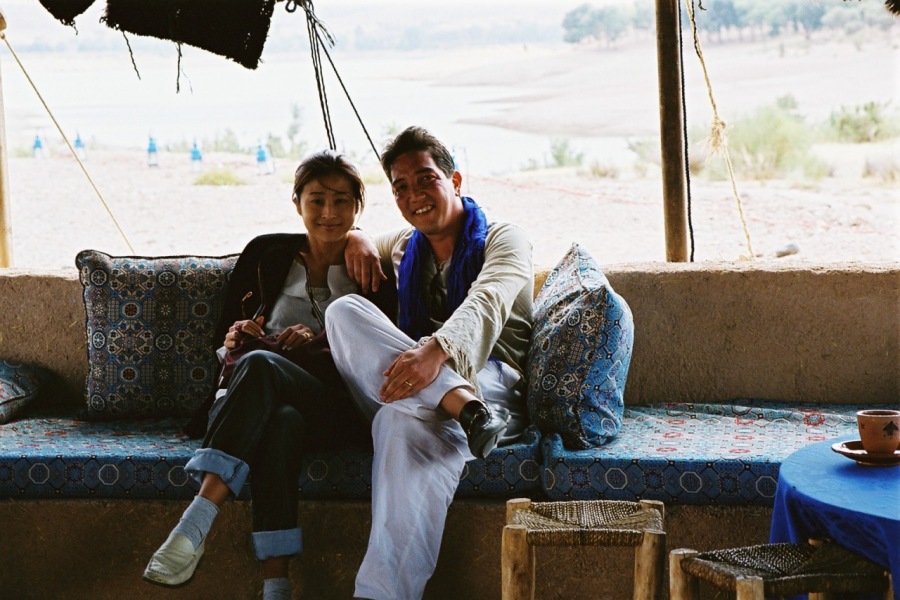 """"""""""""
You have no groups that fit your search