4 years ago · 3 min. reading time · visibility ~100 ·
A Tale of Two Distilleries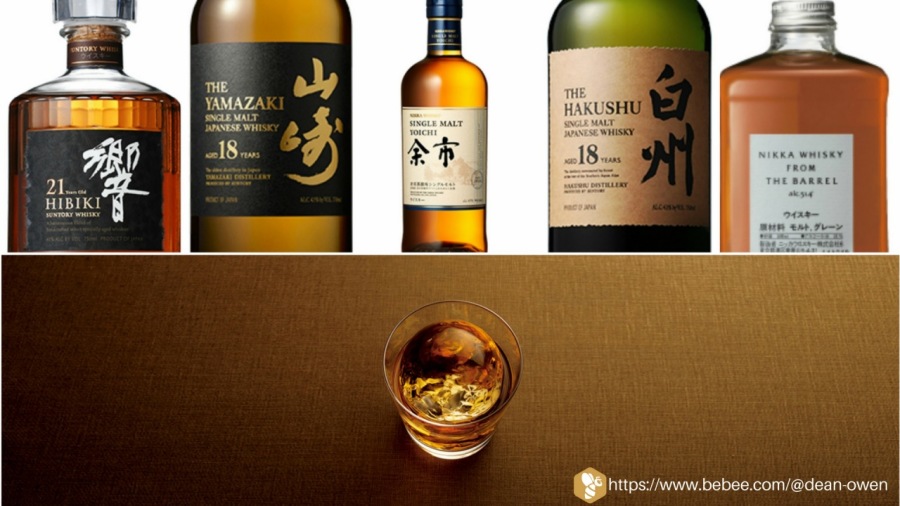 Hibiki, Yoichi, Hakushu, Yamazaki, Taketsuru; words that are often whispered over dark oak counters. These are some of the finest whiskies in the World, and yes, they are Japanese.
Many of you may not have heard of them. Some of you might be familiar with a few. Hibiki was actually the whisky used in Bill Murray's commercial filming scene in the 2003 flick "Lost in Translation". What might be news to you is that "Hibiki 21" won World's Best Blended Whisky in 2010, 2011, 2013, and 2016. In that last year, another little known Japanese whisky, the "Fuji-Gotemba Single Grain 25" beat out the Irish, Australian, South African, and yes, the Scots to grab the World's Best Grain Whisky title. In 2015, Jim Murray, English journalist and author of Jim Murray's Whisky Bible, voted Yamazaki Sherry Cask 2013 the 2015 World Whisky of the Year. Again in 2014, "Taketsuru Pure Malt 17" won the World's Best Blended Malt. And the list goes on.
This should come as no surprise. In many ways, Japan shares quite similar conditions as the British Isles. We have two island nations with mountains and streams providing great water, peat moss, grains like and barley and wheat, and four distinct seasons. The fluctuations in temperature in Japan may be more drastic with colder winters and warmer summers, but this can lead to a faster maturity in the barrel resulting in a more complex flavour profile.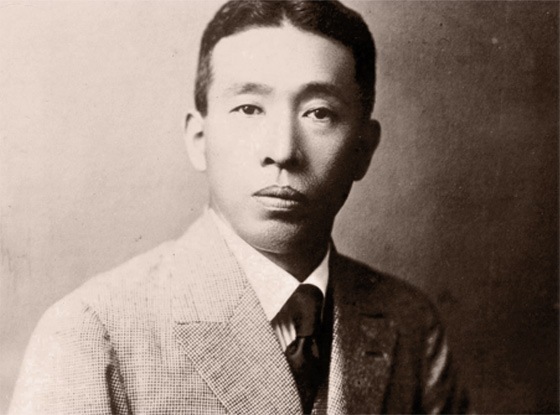 Japanese whisky making dates back to the early 20th Century and can be traced back to two men, Shinjiro Torii and Masataka Taketsuru, the respective founders of what would become two of Japan's largest distilleries, Suntory and Nikka. Torii had worked for a liquor importer in Osaka for a while and in 1899 decided to open up a modest wine shop of his own, Torii Shoten. He noted the distinct preferences of the Japanese palate and went on the produce his own fortified wine, Akadama Port, which he launched in 1907 under his new company name, Kotobukiya. It was, perhaps, a more delicate version, and less sickly sweet than the Sherry and Port he imported, and more suitable for paring with Japanese cuisine. The wine was well received and Torii's growing success enabled him to take the next step. He had developed a fondness for Scotch whisky and wanted to develop a locally distilled version that was perhaps not so harsh on the throat. In 1918, after scouting for a site with all the attributes for a distillery, he settled to build on the outskirts of Kyoto in Shimamoto. The setting was chosen for it's lush bamboo forests at the foot of Mt. Tennozan, and the pristine waters of the Katsura, Uji, and Kizu Rivers. The site was finally built in 1923 and eager to hire top talent, Torii took notice of a young chemist who had recently returned from a two-year stint in the Highlands of Scotland.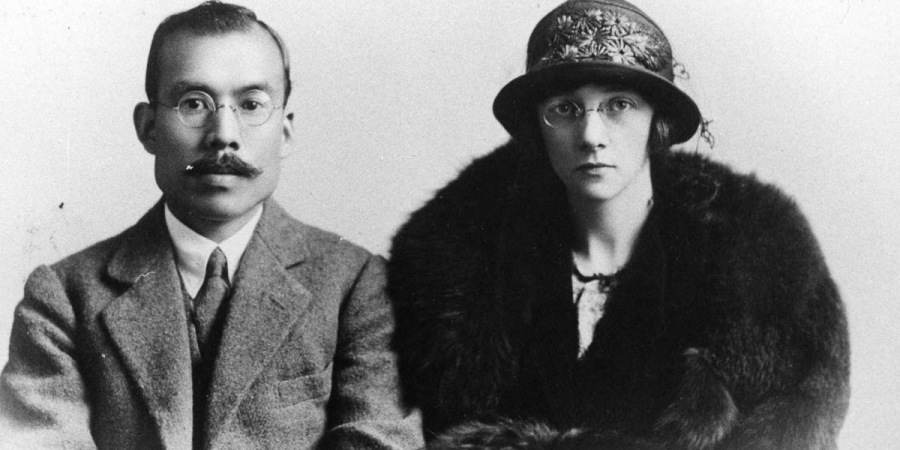 Taketsuru had been sent to Scotland by his family, owners of a sake brewery, to study distilling techniques employed for making whisky. He enrolled in an organic chemistry course at the University of Glasgow, and went knocking on doors to finally secure apprenticeships at the Longmorn distillery in Strathspey, James Calder distillery in Bo'ness, and Hazelburn distillery in Cambeltown. It was there that his meticulous eye for details had him jotting down two whole notebooks full of notes on the distilling process including diagrams and extremely detailed drawings of the process. Naturally he was a perfect fit for Torii and a few years later, in 1929, the new Yamazaki distillery launched Japan's first whisky, Suntory Shirofuda. It was a flop, but that did not waiver their resolve. They had they first big hit with the launch of Suntory Kakubin in 1937, but the pair were finding it harder and harder to work together. Eventually Taketsuru was demoted and sent away to run a beer factory. He finally ended up leaving Kotobukiya, now named Suntory, in 1934. After a series of fund raising, he set up his own company, Dainippon Kajuu, a supposed juice producer, but his real intention was to set up his own distillery. Like Torii, Taketsuru scouted far and wide, and eventually settled on a plot of land in North Japan's main island, Hokkaido. In many ways, the Yoichi site reminded Taketsuru and his Scottish wife Jessie Roberta (Rita Taketsuru) of her home village. In 1940, the Yoichi distillery launched Nikka Whisky and Nikka was born.
In the following decades a fierce, and what some have called, bitter rivalry ensued between the houses of Suntory and Nikka. I saw it as a rivalry based in deep admiration and respect. Whereas some rivalries can be hugely damaging to both parties involved, these two companies were not out to get each other through dubious tactics and price wars. Instead their focus was on producing the very best whisky they could.
Suntory founder Shinjiro Torii passed away in 1962 leaving Suntory in the hands of his second son Kaizo Saji. Saji grew the company into a multi-billion dollar company and at the time of his passing was the Forbes 48th richest person in the World with a net worth of $6.7 billion. They continue to flourish and expand globally following major acquisitions of Orangina, Frucor, and the 2014 purchase of Beam Inc, makers of Jim Beam for a whopping $16 billion. Nikka founder Taketsuru passed away in 1979 at the age of 85. He found his final resting place in Yoichi next to his dear wife Rita, the Scottish lass who had followed him across the planet and passed away 18 years earlier.
Many thanks to The Nikka Whisky Distilling Co., Ltd and Suntory Holdings Limited for providing a wealth of information.
"""
You have no groups that fit your search